Politically engineered accountability dangerous for democracy: CJP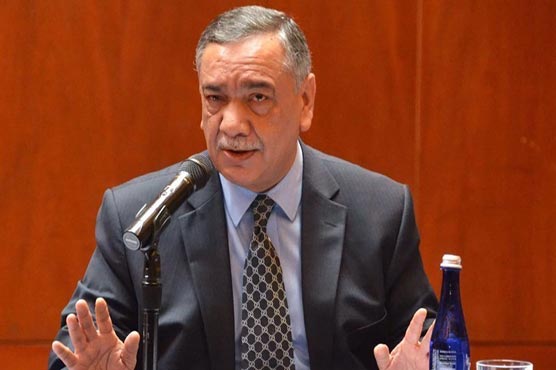 Chief Justice further termed investigation of Supreme Judicial Council as toughest task.
ISLAMABAD (Dunya News) – Chief Justice of Pakistan (CJP) Justice Asif Saeed Khosa on Wednesday said politically engineered accountability is very dangerous for the country. He said social stress is pushing democracy in jeopardy. CJP asked the judges to take suo moto notice on issues of national importance.
Addressing a ceremony in Islamabad on the occasion of start of new judicial year, the top judge said that the courts should avoid taking too much suo moto notices and also pledged to solve the matter of using authority as early as possible.
He said judiciary is committed to play its role as per the law and the constitution and that efforts are afoot to reduce the burden of pending cases. Model courts have been set up in 116 districts of the country for dispensation of instant and inexpensive justice, the apex judge added.
He said that a research center will soon be established at the Supreme Court. Number of military cases in Quetta and Karachi Registry of the Supreme Court has reached zero, he went on to say.
The chief justice further termed investigation of Supreme Judicial Council as toughest task. He said bench and bar would resist any activity against law and constitution.
He said out of four complaints registered in Supreme Judicial Council, one was presidential reference which is put on halt due to ongoing hearing in SC.
CJP said recovery of looted money through legal way is necessary and compromising injustice is not good for society.
Attorney General Anwar Mansoor on the occasion praised the performance of SC.