LHC summons meeting of administrative body to initiate action against judge Arshad Malik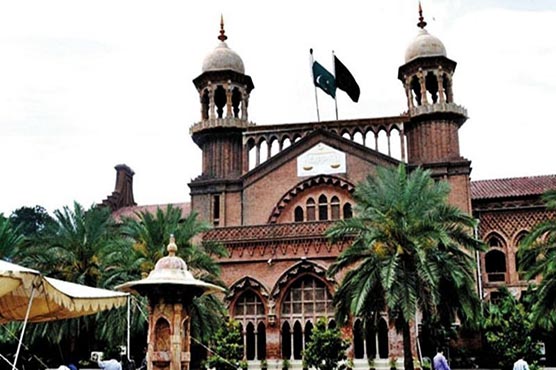 Islamabad High Court (IHC) had suspended accountability court judge Arshad Malik
LAHORE (Dunya News) – Lahore High Court (LHC) Chief Justice on Friday summoned a meeting of the administrative committee on August 26 to initiate action against former accountability court judge Arshad Malik.
Initiating disciplinary action against Arshad Malik after the Islamabad High Court repatriated him, the LHC, summoned a meeting of the administrative committee on August 26.
The committee will comprise of seven judges and the meeting will be chaired by LHC CJ Sardar Shamim Khan. The other members of the committee will be Senior judge Justice Mamoon-ur-Rasheen, Justice Qasim Khan, Justice Mazahir Ali Akbar Naqvi, Justice Ameen-ud-Din Khan, Justice Ameer Bhatti and Justice Malik Shahzad Ahmad Khan.
On Thursday, Islamabad High Court (IHC) suspended accountability court judge Arshad Malik in case pertaining to video scandal and ordered him to report at Lahore High Court (LHC).
According to the notification issued on Thursday, "The disclosures and admissions made by Mohammad Arshad Malik, District & Sessions Judge/Former Judge, Accountability Court-II, Islamabad in his press release dated 07/07/2019 and the affidavit dated 11/07/2019, prima facie, constitute acts of misconduct and violation of the code of conduct which warrant initiation of disciplinary proceedings against him."
The notification further added: "Therefore, the Chief Justice of this Court has been pleased to order to place the said judicial officer under suspension and repatriate to his parent department i.e. Lahore High Court, with immediate effect, for disciplinary proceedings to be conducted in accordance with law."
Meanwhile, the Supreme Court will announce its verdict on petitions regarding Judge Arshad Malik's video scandal today (Friday). A three-member bench of the apex court headed by Chief Justice of Pakistan Justice Asif Saeed Khosa was hearing the case.
The Federal Investigation Agency (FIA) had submitted its report in the top court in the previous hearing which was incomplete.
The chief justice had said in his remarks that the federal government is protecting Arshad Malik by not reverting his service to Lahore, and stressed that his conduct brought shame to all judges.
Justice Asif Saeed Khosa had said judges of such characters can be blackmailed by many people and expressed annoyance that Arshad Malik visited the suspect's home after issuing verdict.