PM Imran calls Abu Dhabi prince Sheikh Mohammed to discuss regional situation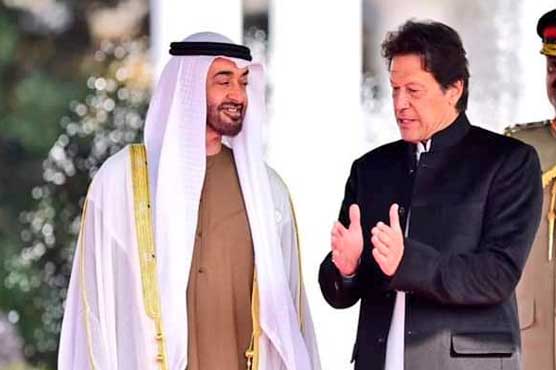 PM Imran thanked the Abu Dhabi prince for releasing 700 Pakistani prisoners in Ramadan.
ISLAMABAD (Dunya News) – Prime Minister Imran Khan on Wednesday phoned Sheikh Mohamed Bin Zayed Al Nahyan, Crown Prince of Abu Dhabi and Deputy Supreme Commander of the United Arab Emirates (UAE) Armed Forces, to discuss the bilateral relations and regional situation.
Sources said that PM Imran Khan thanked the Abu Dhabi Crown Prince on telephone for releasing the 700 Pakistani prisoners in Ramadan. He added that Pakistan greatly values its relation and cooperation with the UAE.
The Prime Minister appreciated the role of the UAE to support Pakistan on the Financial Action Task Force (FATF) matter. The two leaders agreed to enhance bilateral cooperation in various fields and to continue close consultation on regional and other issues.