Pakistan Express escapes accident at Faisalabad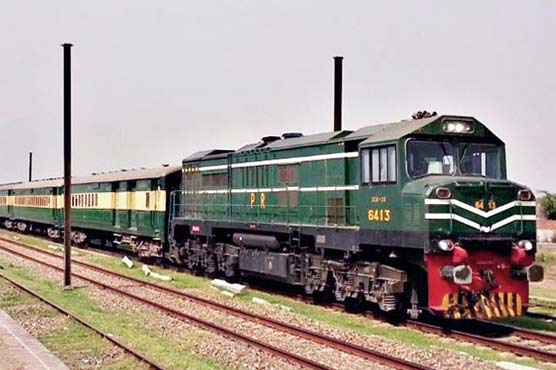 The passengers are waiting for help at the track.
FAISALABAD (Dunya News) – Pakistan Express narrowly escaped an accident at Dinga Phatak on Saturday. The train was moving towards Karachi from Rawalpindi.
As per details, the joint of Pakistan Express broke and five bogies of the train were detached. The passengers are waiting for help at the track.
It seems that the authorities have not taken any proper step to improve the railway issues despite deadly Rahim Yar Khan trains incident that killed 24 people.
The railways officials said the brakes of the train became jam as the pressure trouble occured. They said emergency brakes were applied due to a pressure leak.
Earlier, Fareed Express that was moving towards Karachi escaped an accident as the signal problem at Walhar Railway Station continued.
The driver of Fareed Express revealed that the signal at railway crossing changes within no time. He also captured video of this fault in the railway signals and demanded the ministry to take action.
At least 24 people were killed while 60 sustained injuries as speeding Akbar Express collided with a goods train standing at Walhar Railway Station near Rahim Yar Khan on July 11. The impact of the collision was so immense that the passenger train's engine and three bogies were completely destroyed.
Pakistan Army soldiers and an army helicopter rushed to the spot for initial rescue operation.
Federal Minister for Railways Sheikh Rasheed said Rahim Yar Khan trains accident was being investigated and those involved in negligence would be punished.
He said he will hand over his resignation to Pakistan Peoples' Party (PPP) Bilawal Bhutto if felt that he was responsible for the tragic incident.
Railways minister said only solution is to replace old Phatak system with signals, adding that this was first accident during current government's tenure.