Last Updated On 29 June,2019 03:36 pm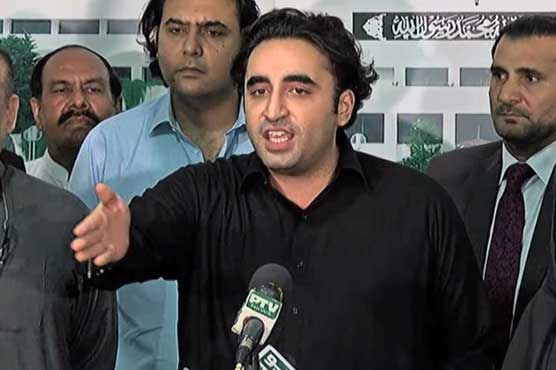 He alleged that Speaker Asad Qaisar is partisan
ISLAMABAD (Dunya News) – Pakistan Peoples' Party (PPP) chairman Bilawal Bhutto Zardari on Friday said that they were left with no other option but to go to the general public after the government passed the budget for Fiscal Year 2019-20 through rigging.
Talking to media outside the parliament house, he accused the federal government of worst rigging and said that this kind of budget has never been passed in the history of the country, adding that today is the black day in the history of the parliament.
He said the members of the opposition had not been given chance to speak.
Bilawal accused that every promise of Prime Minister Imran Khan proved a lie, adding that the government is economically killing the masses, while only the opposition parties were thinking about the suffering masses.
"The federal budget was passed through rigging," he added.
The PPP chariman went on to say that the government was putting burden on the poor masses while giving relief to the rich. This is not the PTI's but IMF's budget, he said and added the system wouldn't work if this continued.
He alleged that Speaker Asad Qaisar is partisan, adding that even speakers during Zia and Musharraf era were more non-partisan. "He has not released production orders of two members belonging from erstwhile FATA despite protests," the PPP chairman said.