Last Updated On 04 May,2019 01:27 pm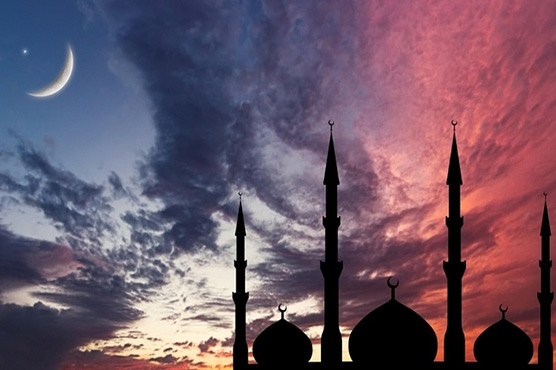 If the moon was not visible then look for it on Sunday, the statement read.
DUBAI (Dunya News) – Saudi Arabia's Supreme Court has called on all of its citizens to look on Saturday, May 4, for the crescent moon signaling the start of Ramadan and to inform the nearest court of those who see it with the naked eye or through the binoculars,
The Supreme Court issued a statement on Thursday, with the month of Ramadan expected to begin on Sunday and continue until the first week of June, during which Muslims around the world will practice fasting from dawn until dusk.
"The ministry invites citizens and residents to explore the vision of the holy month of Ramadan for this year on Saturday Shaaban 29, 1440 – May 4, 2019. If the moon was not visible then look for it on Sunday, Shaaban 30, 1440 – May 4, 2019," the statement read, according to Saudi Press Agency.
In its announcement, the Supreme Court called on whoever sights the crescent by naked eyes or through binoculars to report to the nearest court and register their testimony, or report to the authority of the region's center in his area where he sighted the crescent to facilitate his reaching to the nearest court.
In Pakistan, the Central Ruet-e-Hilal Committee will convene in Karachi on May 5 for the moon sighting of the holy month of Ramazan.
According to sources, the meeting will be convened at the Meteorological Complex in Karachi on Sunday evening. The meeting will be headed by Mufti Muneebur Rehman, the committee's chairman. Zonal committee meetings will also convene in Lahore, Quetta and Peshawar.
Besides, the Pakistan Meteorological Department (PMD) has predicted that the moon is likely to be sighted on May 6 and the holy month is expected to commence on May 7.
The weather is expected fair or partly cloudy in most parts of the country, according to the climate record.
Saudi Arabia and other countries in the Middle East, however, might be able to see the moon on May 05 and hold the first fast of the holy month on May 06.