Last Updated On 21 April,2019 11:38 pm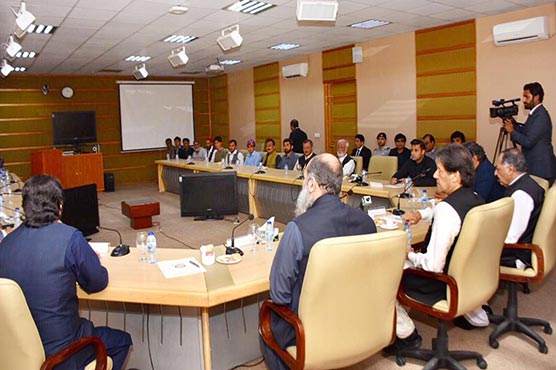 The prime minister said the anti-state elements wanted to create division and chaos among the masses
QUETTA (APP) – Prime Minister Imran Khan on Sunday while expressing condolences with the victim families of recent terror attack in Quetta's Hazarganji market, called for joint efforts to foil the enemy's nefarious designs for creating any chaos in the country.
The prime minister, who arrived here on a short visit, expressed grief over the loss of precious lives in the ruthless incident. He said the government shared the grief of the bereaved families of Hazara community and others.
He said the implementation of National Action Plan was inevitable and the government was resolved to eliminate terrorism and extremism from the country.
He said the federal and provincial governments were responsible to provide security to their citizens and "if God willing, we will accomplish this mission."
He said time was not far when the government would provide a peaceful atmosphere to its citizens.
The prime minister said the anti-state elements wanted to create division and chaos among the masses, which required joint efforts to foil such nefarious designs of the enemies.
He said the Pakistan Army, security forces, police and FC personnel as well as the people had rendered numerous sacrifices, which also helped improve security situation.
He assured the victim families that the government stood by them and the perpetrators of the Hazarganji incident would be brought to justice. No laxity would be tolerated for maintenance of peace, he added.
The prime minister also announced five percent quota in the Naya Pakistan Housing Programme for the families of the martyrs. He also prayed for peace of the departed soul and early recovery of the injured.