Medical report of woman tortured by her husband in Lahore reveal injuries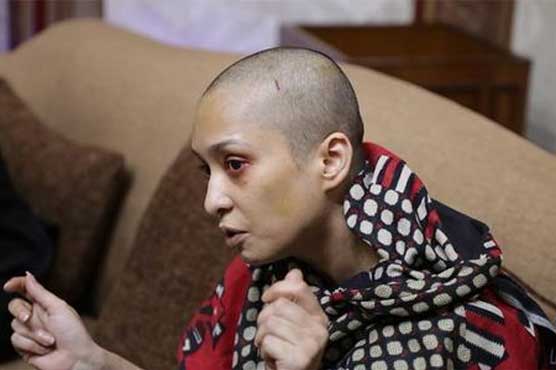 The examination report stated that Asma had scratch marks on her left ear and cheek
LAHORE (Dunya News) – Medical examination of Asma Aziz who had been tortured by her husband, revealed that she suffered various injuries.
Asma s medical report released on Friday identified six various wounds. Her fingers bore scratch marks and were swollen, the report stated.
The examination report stated that Asma had scratch marks on her left ear and cheek. After the torture, Asma s hearing from her left ear has been affected, it added.
It further stated that there is redness and watering in her left eye, however, her vision has not been affected. There are also torture marks on her face, the report said.
Earlier, in yet another case of violence against women, a man namely Faisal had been accused of beating and shaving the head of his wife for refusing to dance in front of his friends.
The incident came to light after the wife with shaved head posted her video on social medial appealing for justice from authorities and seeking help from the public.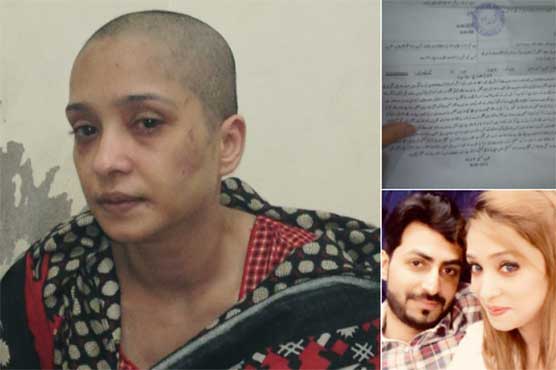 Reacting to the alleged incident of torture, the Punjab Inspector General of Police (IGP), Amjad Javed Saleemi, ordered immediate action against the accused.
Asma told that she was brutally tortured by her husband Mian Faisal and his friends with pipes, adding that she was held down by a servant while her husband shaved her head.
The woman added that she managed to escape from the house and reached a police station, where she was asked for money. She said that her medical checkup was also not arranged due to lack of money.
Asma had performed love marriage with Faisal four years ago.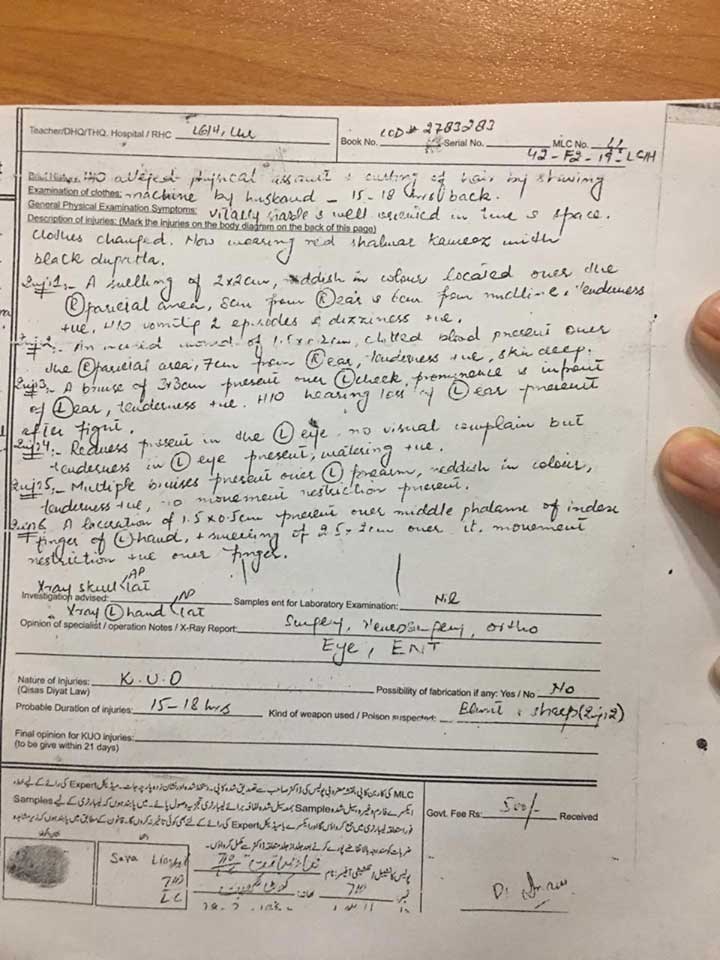 Later, arrested suspect Faisal, who allegedly tortured wife for refusing to dance, revealed that he and his wife were addicted to ice heroin.
During the interrogation, the suspect told that the night when the incident took place, he and his wife Asma were having ice heroin due to which he was not in his senses. I don't know when I tortured Asma and shaved her head, he continued.
Faisal further said that he and his wife usually fought on domestic issues.