India hands over prisoner Shakirullah's body to Pakistan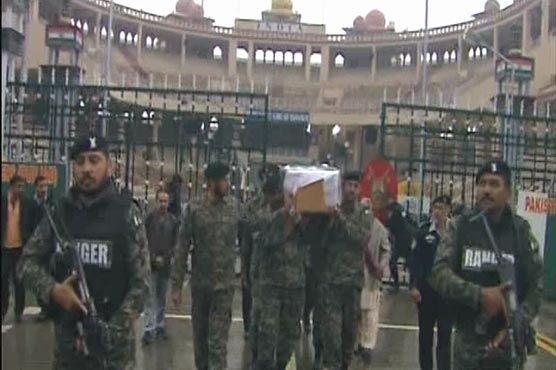 Shakirullah was in Indian jail since 2001.
LAHORE (Dunya News) – The Government of India on Saturday handed over the dead body of Shakirullah at Wagha Border.
The family members of the deceased received the body.
---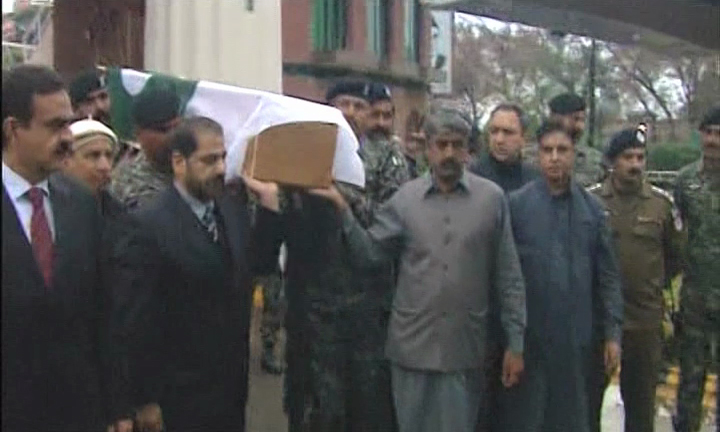 ---
Shakirullah was killed by inmates in Jaipur Jail, India.
The Government of Pakistan condemned the incident and requested India to immediately provide the details of inquiry of the murder and post-mortem report, which have not been provided so far.
Pakistan reiterates its demand that the culprits must be taken to task, findings of the inquiry and post mortem report may be shared urgently and to ensure safety of all Pakistanis, especially Pakistani prisoners in Indian jails to prevent recurrence of such tragic and reprehensible incidents.
Shakirullah was in Indian jail since 2001. However, he was murdered on February 20 after India leveled false allegations against Pakistan of being involved in the Pulwama attack.

Earlier, Pakistan handed over captured Indian pilot to Indian authorities at Wagah border in a "peace gesture".

Abhinandan's MiG-21 jet was shot down over Kashmir on Wednesday, after a dogfight in the skies over the disputed Himalayan region which sent tensions between India and Pakistan to their highest levels in years and alarmed world powers, who issued calls for restraint.

The latest confrontation between the neighbours erupted after a suicide bombing in Indian Occupied Kashmir killed over 40 Indian troops on February 14.

Twelve days later Indian warplanes violated Pakistani airspace and dropped payload in haste as they were chased by Pakistan Air Force (PAF) jets.