KSA to invest US$21bn in Pakistan in three phases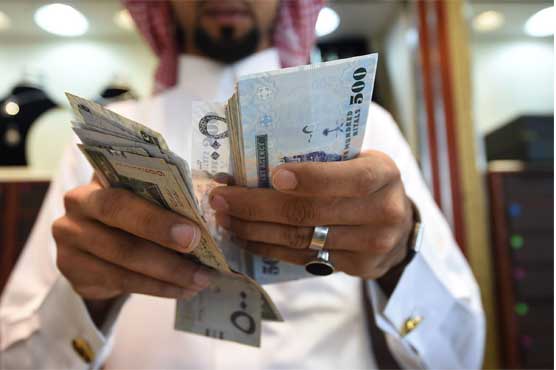 Seven agreements and MoUs were inked during MBS's maiden visit to Pakistan.
ISLAMABAD (Dunya News) – Saudi Arabia will invest US$21 billion in three phases, short-term, middle-term and long-term projects in Pakistan during five years.
According to the documents, in the first phase, US$7 billion will be invested in an year or two and the investment will include projects of RLNG Plants, Aqua Power.
The second phase of mid-term investment will be completed within two to three years. This investment to the tune of US$2 billion will cover petro-chemicals, food and agriculture projects.
In the third phase, the Kingdom will invest US$12 billion and the investment will include projects of Aramco refinery project and mineral development projects.
It is pertinent here to mention that Saudi Arabia and Pakistan signed a raft of investment deals Sunday worth up to $20 billion during the maiden visit of Saudi Crown Prince Mohammad bin Salman (MBS) to Pakistan.
Seven agreements and Memorandums of Understanding (MoUs) were inked as Saudi crown prince Mohammed bin Salman launched his diplomatic trip to Asia in Islamabad, with Pakistan hoping the deals will provide welcome relief to its teetering economy.
The signing ceremony was held at the Prime Minister House in Islamabad.
The sectors include cooperation in production of electricity, establishment of refinery petrochemical plant, promotion of sports and technical assistance in standardization sector.
Saudi Crown Prince Muhammad Bin Salman, Prime Minister of Pakistan Imran Khan, ministers of both countries and delegations also attended the ceremony.
Pakistan is facing a serious balance of payments crisis and hopes the deals will provide welcome relief to its teetering economy.
Prime Minister Imran Khan thanked longtime ally Saudi Arabia for its support, adding: "Pakistan and Saudi Arabia are now taking this relationship to a level which (they) never had before."
Khan has already visited Saudi Arabia twice since coming to power last summer.
Earlier Sunday, MBS was greeted with a booming 21-gun salute and was warmly embraced by Khan and powerful army chief General Qamar Javed Bajwa as he stepped onto a red carpet flanked by an honour guard at a military airbase near Islamabad.