Last Updated On 01 February,2019 10:49 pm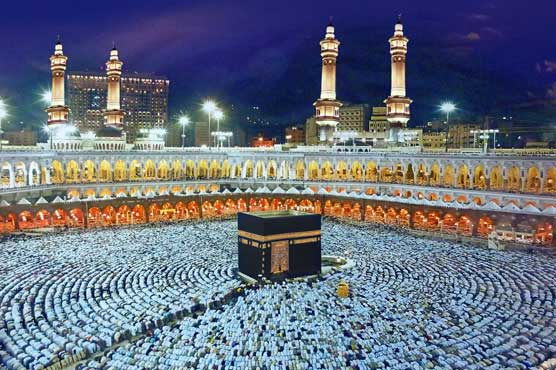 This year the Hajj package would cost Rs 4,36,575 for Northern and Rs 4,26,575 for Southern regions
(Web Desk) – The federal cabinet announced the Hajj policy 2019 on Thursday (yesterday) under which the price of govt sponsored Hajj, including the sacrifice has been increased to around Rs456,000 from last year's Rs280,000 per person.

This year the Hajj package would cost Rs 4,36,575 for Northern and Rs 4,26,575 for Southern regions of the country according to new govt Hajj policy.
However, A Haji would have to pay additional Rs19,451 for Qurbani while SAR (Saudi Riyal) 2000 required in pocket for the personal use.
After the publication of new hajj policy, The opposition started to criticise govt s this new proposal for pilgrims across the country who go to Saudi Arabia to perform their obligatory prayer in the holy cities ( Makah, Medina) with religious zeal.
PTI-led Government s major opposition party Pakistan Muslim League - Nawaz has decided to raise the matter in National Assembly as PML-N president and leader of opposition in NA Shehbaz sharif asserted with saying that those claiming to form the State of Medina have made it difficult for the people to visit Makkah and Medina.
Praising his party s tenure, he said that the PML-N had made best arrangements for the pilgrims but today they [pilgrims] are facing difficulties in performing the religious obligations.
"PML-N govt had given RS 40,000 subsidy to each pilgrim during its tenure," PML-N spokesperson Maryum Aurangzeb reacted, "first time in country s history, subsidy has been abolished by PTI govt while the expenses were doubled."
Besides, opposition in the senate also rejected the Hajj Policy 2019 as in this regard Senator Mushtaq Ahmed of Jamaat-e-Islami presented a call to attention to discuss the matter on the floor of the house.
Expressing disappointment over Hajj policy, the senator said that the government claimed to make the State of Medina' to Pakistan but now it is stopping people from going to Makah and Medina by abolishing the subsidies.
Fawad Chaudhry, federal minister for information and broadcasting, took the micro-blogging website twitter, on the other hand, to respond the opposition s criticism by positing " indeed Hajj is a prayer that is obligatory to those only who have financial ability. Did subsidy mean that government makes Hajj arrangements after taking the amount from the poor?"
February 1, 2019
Information minister further added that subsidy is contrary to the basic philosophy of Hajj and government is not earning even a single rupee on Hajj.
February 1, 2019
Minister for Religious Affairs and Interfaith Harmony Noorul Haq Qadri also responded to opposition while speaking to media that the State of Medina doesn t meant to offer the free Hajj. I asked for subsidy but federal cabinet decided against it so only those people who have resources should perform Hajj.