SC issues judgement on reduction in private schools' fee by 20 percent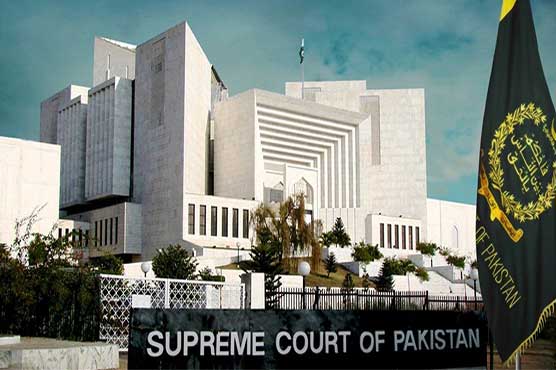 However, schools which are charging less than Rs5,000 are excluded in the judgement.
ISLAMABAD (Dunya News) – The Supreme Court of Pakistan (SCP) has released a detailed judgement, in a case pertaining to exorbitant fees charged by private schools, and ordered all private schools in the country to reduce fees in excess of Rs5,000 by 20 percent on a monthly basis.
In this regard, a strict action will be taken against private schools and their registration could be cancelled if they fail to comply with orders of the court.
However, schools which are charging less than Rs5,000 are excluded in the judgement.
Besides, strict action will also be taken against parents who fail to comply with the orders and submit more fee.
The order further stated that parents should deposit fee in time, and there would be no alterations in facilities being provided to students and scholarships.
Moreover, schools' managements have been ordered to not reduce salaries of teachers.
The court has also directed the Federal Investigation Agency (FIA) to obtain schools' documents which are required to check and monitor tuition fee being charged to students, and subsequently return them to schools after having their copies in the department.
Furthermore, the Law and Justice Commission has already published a report on education reforms on its website.
The apex court came hard on several schools' management who had adopted disgraceful attitude towards parents of students, and wrote 'detestable' letters to them.
The top judge said "Why shouldn't the court issue contempt of court notices to them?"
Meanwhile, such schools have been ordered to respond on the notices.

Earlier, the court had also directed the Law and Justice Commission to investigate into an alleged reduction of facilities being given to students following the court's directives to reduce fees.
In December, the court had ordered the private schools to return fee they had charged students for summer vacations.
The top court had also said that the schools could not increase the fee by more than five percent annually. It said that the private schools would need to take permission from the regulatory authority before increasing the fees more than five percent.
The apex court had also ordered the Federal Bureau of Revenue to investigate into the income tax returns of owners of private schools and their administrations.