LHC allows Hamza Shehbaz to travel abroad for 10 days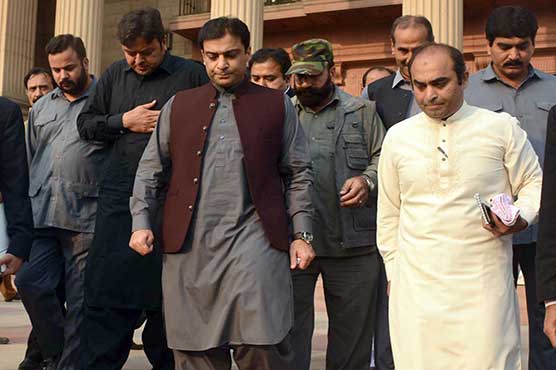 Hamza Shehbaz filed an application with the LHC after he was barred from international travel.
LAHORE (Dunya News) – The Lahore High Court (LHC) on Wednesday allowed Leader of the Opposition in the Punjab Assembly Hamza Shehbaz to travel abroad for 10 days, and subsequently issued directives to the federal ministry of interior to respond on the matter.
Reportedly, Justice Farukh Irfan heard an application filed by Hamza against placement of his name on the Federal Investigation Authority's 'blacklist'.
The applicant pleaded with the court to order the interior ministry for removal of his name from the no-fly list as "freedom of movement, mobility rights, or the right to travel is one of the basic human rights, encompassing the right of individuals to travel from one place to another."
The application further stated that the applicant came to know that his name was put on the blacklist when he was prevented from boarding a flight in November while he was being investigated by the National Accountability Bureau (NAB) over 'possession of assets beyond known sources of income' and the Ramzan Sugar Mills case.
The application said that Hamza Shehbaz has been appearing in the investigation and coordinating with the NAB officials in the cases.