Encroachments operation: CJP determined not to surrender before land mafia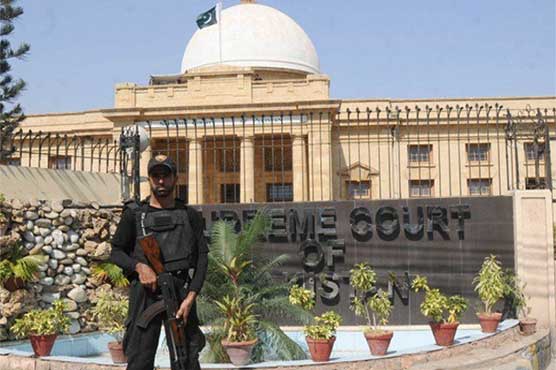 The top judge will also lay foundation of a new building of SC Karachi registry.
KARACHI (Dunya News) – The Chief Justice of Pakistan (CJP) Mian Saqib Nisar on Tuesday has directed Sindh Government to manage for the appropriate alternatives for the affectees of grand anti-encroachment operation saying "Won't surrender before the land grabbing mafia."
The larger bench of the court headed by CJP Mian Saqib Nisar resumed the hearing of the review petition against the encroachment operation.
CJP said the plea against operation is giving impression that Supreme Court has taken an irresponsible action.
Advocate General Sindh said that there were insecurities regarding grand anti-encroachment operation as it is increasing the unemployment rate in the country, therefore the plea was submitted.
The top judge said responded saying that it's the responsibility of the Sindh Government to provide employment to the citizens.
After hearing the cases, the top judge Mian Saqib Nisar will lay foundation of a new building of the Supreme Court Karachi registry.
On December 10, CJP Mian Saqib Nisar had inaugurated new building of Quetta Registry of Supreme Court. Chief Justice Mian Saqib Nisar said it does not matter if someone stays or leaves his position, the judges will keep highlighting the issues.