Opp rejects ToRs presented by govt to committee on alleged poll rigging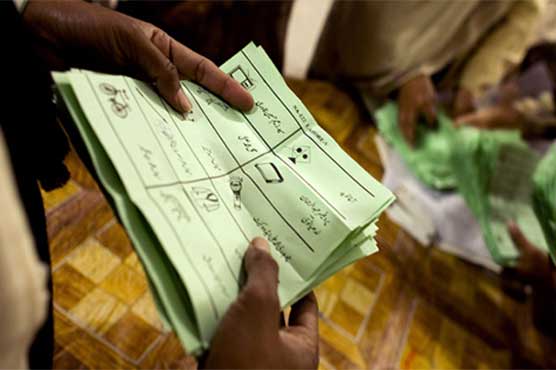 Committee will hold an inquiry to determine that the ECP organise and conducted polls honestly
ISLAMABAD (Dunya News) – The opposition on Monday rejected the Terms of References (ToRs) presented by the Pakistan Tehreek-e-Insaf (PTI) government in a meeting of the sub-committee formed by the special parliamentary committee probing the allegations of rigging in the general elections.
The opposition said that the government made the constitutional responsibility a ToR, adding that the opposition shouldn't be forced to take to street.
Federal Minister for Education and Professional Training Shafqat Mahmood presided over the meeting of Parliament's sub-committee, in which the government presented its ToRs.
According to the government s ToR, the parliamentary committee will hold an inquiry to determine that the Election Commission of Pakistan (ECP) organised and conducted the 2018 general elections "honestly, justly, fairly clean and in accordance with law and guarded against corrupt practices".
On November 22, the opposition had presented Terms of references (TORs) to investigate the alleged electoral rigging in a session of the parliamentary committee constituted to probe rigging in General Elections 2018.
The opposition parties presented the TORs in written form to the government during a meeting of the committee's subcommittee held with Federal Minister for Education and Professional Training Shafqat Mahmood chair.
During the meeting Pakistan Muslim League-Nawaz (PML-N) leader and former Punjab law minister Rana Sanaullah said that there was no need to give a written stance on article 225 of Pakistan s constitution, it is clear that this article is not an obstacle to the investigation.
On the occasion, Pakistan Peoples' Party's (PPP) Naveed Qamar the sub-committee had a time of two-week time but no draft was presented by the government, however, the government s positive attitude would be seen when the investigation started, adding that the government has struck on the issue that Parliament has not got an option to investigate rigging.
The committee s convener Shafqat Mahmood while clarifying about government s intention said that the government moved forward the process without discussing the Article 225 of constitution, saying, PTI govt never objected to making a parliamentary committee.
After reviewing TORs presented by the opposition, the govt will present its draft at next meeting on November 28.