Pay Re1 per litre or leave, SC warns mineral water companies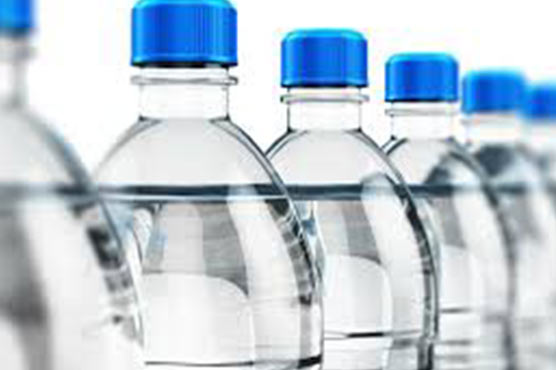 AG told court that all mineral water companies were ready to pay Rs1 tax on every litre.
ISLAMABAD (Dunya News) – Supreme Court of Pakistan (SC) on Tuesday directed all provinces to levy Rs1 per litre tax on mineral water whereas punitive action would be taken against companies and their owners extracting water without paying any charges.
As per detains garnered, Chief Justice of Pakistan (CJP) Justice Saqib Nisar also constituted a committee to examine the quality of water. The committee will be headed by environmental scientist Dr Ahsan Siddique and comprising officials from the Environment Protection Agency, Punjab Food Authority as well as representatives of bottled water companies.
The court also directed court assistant Dr. Ahsan and Environment Department Director General to submit report within ten day with the apex court after checking the quality of water.
As the hearing went underway, the Attorney General told court that all mineral water companies were ready to pay Rs1 per litre tax. Upon this, the top judge directed to also receive tax from the companies on water already sold in the market.
During hearing, a representative of company raised objection that conglomerates will have to pay Rs42 mln on every cusec. Hearing this, CJP remarked that he would not allow private companies to make profits at cost of nation's loss.
Court assistant Ahsan Siddique apprised CJP that each company was extracting 1 lakh litre of underground water every hour.
The issue had cropped up in September during the hearing of a case related to the drying up of the Katas Raj pond due to heavy consumption of subsoil water by nearby cement factories.