Dolphin Force firing claims mentally ill man's life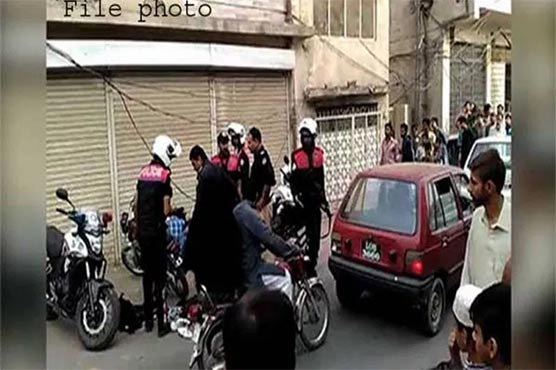 DIG Operations takes notice of the incident and summoned a report
LAHORE (Dunya News) – Dolphin Force officials firing on Saturday left a mentally ill man dead after he allegedly wounded five people including Dolphin Force official with a knife in Sabzazar area of the provincial capital.
As per the details, the incident took place in Nawa Kot police precincts when a mentally ill man namely Asmatullah injured four people with a knife.
After being informed by the area residents, Dolphin Force team reached the spot and tried to arrest Asmatullah but the accused while resisting wounded a dolphin squad personnel Mubashir.
However, the Dolphin Squad personnel opened firing, killing Asmatullah on the spot.
Following the incident, huge contingent of police reached the spot and launched investigation into the incident.
The Dolphin Squad official was shifted to local hospital for medical assistance.
On the other hand, DIG Operations Waqas Nazir while taking notice of the incident summoned a report from the SP Iqbal Town.
Meanwhile, the heirs of deceased Asmatullah took to the street against the killing.