Interior ministry formally reinstates Jan Mohammad as Islamabad IG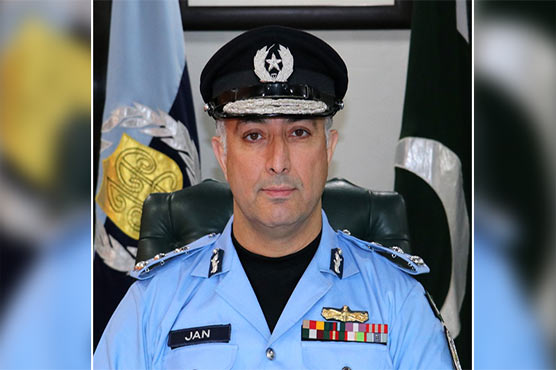 SC had suspended PM's verbal orders to transfer Islamabad IG.
ISLAMABAD (Dunya News) – Interior ministry on Tuesday issued a notification to formally reinstate Islamabad Inspector General of Police (IG) Jan Mohammad after Supreme Court's (SC) verdict on suo motu notice.
As per details acquired, Jan Mohammad—who is in Malaysia—will return on November 2 and resume his duties.
Earlier yesterday, Chief Justice of Pakistan (CJP) Justice Saqib Nisar took a suo motu notice of transfer of Islamabad IG on 'verbal orders' of Prime Minister (PM) Imran Khan.
Expressing exasperation over political meddling, CJP declared transfer of Jan Mohammad as Islamabad IG null and void and direct interior ministry to immediately reinstate Mohammad as Islamabad IG.
As the hearing went underway, Attorney General (AG) told the apex court tha Jan Mohammad was transferred on Prime Minister Imran Khan's verbal orders. To this, CJP wondered that a high-ranked police official was transferred merely on verbal orders of PM Khan.
It is pertinent here to mention that Islamabad IG was transferred over not picking telephone of Federal Minister for Science and Technology Azam Khan Swati. The minister alleged that he called the high-ranked police official for 22 hours but latter did not bother to pick his phone.