CJP directs federal govt to verify claims of media houses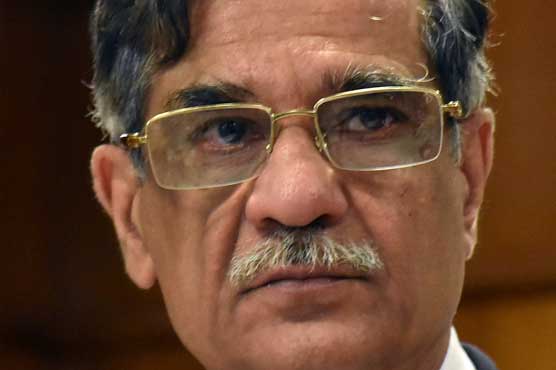 The CJP asks all the media houses and owners, not to deprive the media workers of their jobs
ISLAMABAD (Dunya News) – Chief Justice of Pakistan (CJP) Justice Mian Saqib Nisar on Wednesday directed the federal government to verify the claims of media houses to suggest road-map for release of dues to them within a period of four weeks.
The decision was taken in a meeting presided over by the CJP in the Supreme Court building regarding release of pending dues of electronic media.
The meeting was attended by Federal Minister for Finance Asad Umer, Federal Minister for Information, Broadcasting and Heritage Fawad Chaudhry, Sindh Minister for Information Barrister Murtaza Wahab, federal secretary, ministry of finance, federal secretary ministry of information, provincial secretaries information, Sindh and Punjab. Pakistan Broadcast Association (PBA) chairman and members of its executive body also attended the meeting.
Punjab, Sindh and Khyber Pakhtunkhwa governments have conceded that payments due would be resolved within four weeks subject to verification of claims.
Speaking on the occasion, Justice Nisar told the participants that the meeting was being conducted in the backdrop of salary issue of media personnel that were not paid monthly salaries by their owners and they were being deprived of their jobs.
Most of the media houses were trying to shut their business on account of nonpayment of dues by the federal as well as provincial governments, he said and added this issue was connected with survival and sustenance of the media workers, right to life which was a fundamental right of every citizen of Pakistan.
The CJP asked all the media houses and owners, not to deprive the media workers of their jobs on account of nonpayment of dues by the government.
The meeting also deliberated upon issues and discussed in detail different ways and means to resolve the issue.