Federal Cabinet to review political, economic situation on Thursday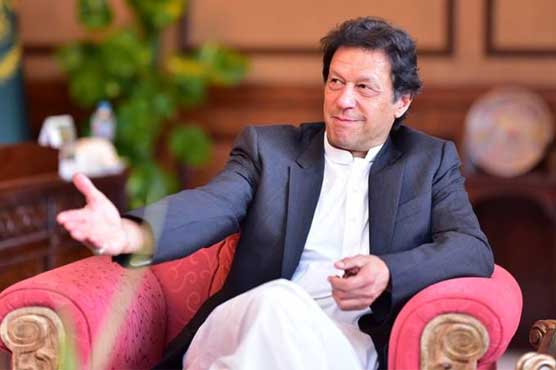 PM will also take the cabinet members into confidence over his recent visit to Saudi Arabia
ISLAMABAD (Dunya News) – Prime Minister Imran Khan summoned federal cabinet meeting on Thursday (tomorrow) to review political and economic condition of the country.
Sources told Dunya News that, the session will be held under the chairmanship of Prime Minister Imran Khan tomorrow (Thursday) at Prime Minister's Office and Finance Minister Asad Umer would apprise the cabinet of economic package with Saudi Arabia.
The prime minister will also take the cabinet members into confidence over his recent visit to Saudi Arabia, sources added.
The meeting will also will give approval for the decisions of the Economic Coordination Committee (ECC).
Ealier, Saudi Arabia on Tuesday pledged $3 billion to Pakistan as the South Asian country battles a balance of payment crisis. It also agreed to provide up to another $3 billion on deferred payment for import of oil, the statement added.
The agreement came between the two countries during a visit by Prime Minister Imran Khan to Riyadh where he met King Salman bin Abdulaziz.
Khan also attended a Saudi Arabian investment conference where the new Pakistani leader launched a charm offensive targeting potential investors as Pakistan continues to seek funding to plug its deteriorating finances.
The two countries "agreed Saudi Arabia will place a deposit of US$3 billion for a period of one year as balance of payment support", said the statement.
"It was also agreed that a one year deferred payment facility for import of oil, up to US$3 billion, will be provided by Saudi Arabia. "This arrangement will be in place for three years, which will be reviewed thereafter."
In his address at the Future Investment Initiative (FII) in Riyadh, Khan had confirmed that Pakistan was also in talks with the International Monetary Fund (IMF) over a new bailout.
Since taking power in August Khan has also sought loans from allies such as China and Saudi Arabia, promised to recover funds stolen by corrupt officials, and embarked on a series of high-profile populist austerity measures. But help has been in short supply and economists warnings have grown increasingly urgent.
The Saudi pledge comes days after Pakistan s central bank warned inflation could double in the coming year -- hitting 7.5 percent -- while the country s growth target rate of 6.2 percent would likely be missed.
Pakistani finance minister Asad Umar on Saturday warned the country was fast heading towards bankruptcy. However, he promised to end the country s reliance on International Monetary Fund bailouts to shore up its shaky economy, as officials prepared to negotiate a new loan. An IMF team is set to arrive in Pakistan in early November to begin negotiations.