Delay in justice has become cancer in the society: CJP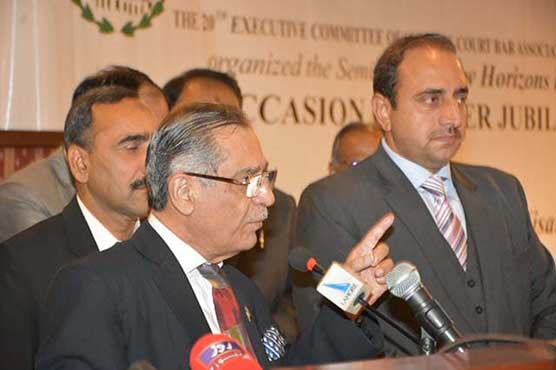 The CJP says judicial system needs to be modernized
LAHORE (Dunya News) – Chief Justice of Pakistan (CJP) Justice Mian Saqib Nisar on Friday said that delay in justice is a serious problem in the judicial system of the country and the judicial officers should work tirelessly to give the judiciary its rightful and dignified status.
Addressing a seminar titled "New horizon in Law" in Lahore on Friday, he said that the society cannot survive without respecting judiciary, adding that the delay in justice has become cancer in the society.
The CJP said that the judicial system needs to be modernized in line with the advancements of the present era.
Justice Saqib Nisar went on to say that he would have been clerk had there been no Pakistan, adding "Whatever I am today is because of my profession."
"Only the fortunate are gifted with a blessing, known as freedom," he said and added we have earned this country with sacrifices and not through some charity.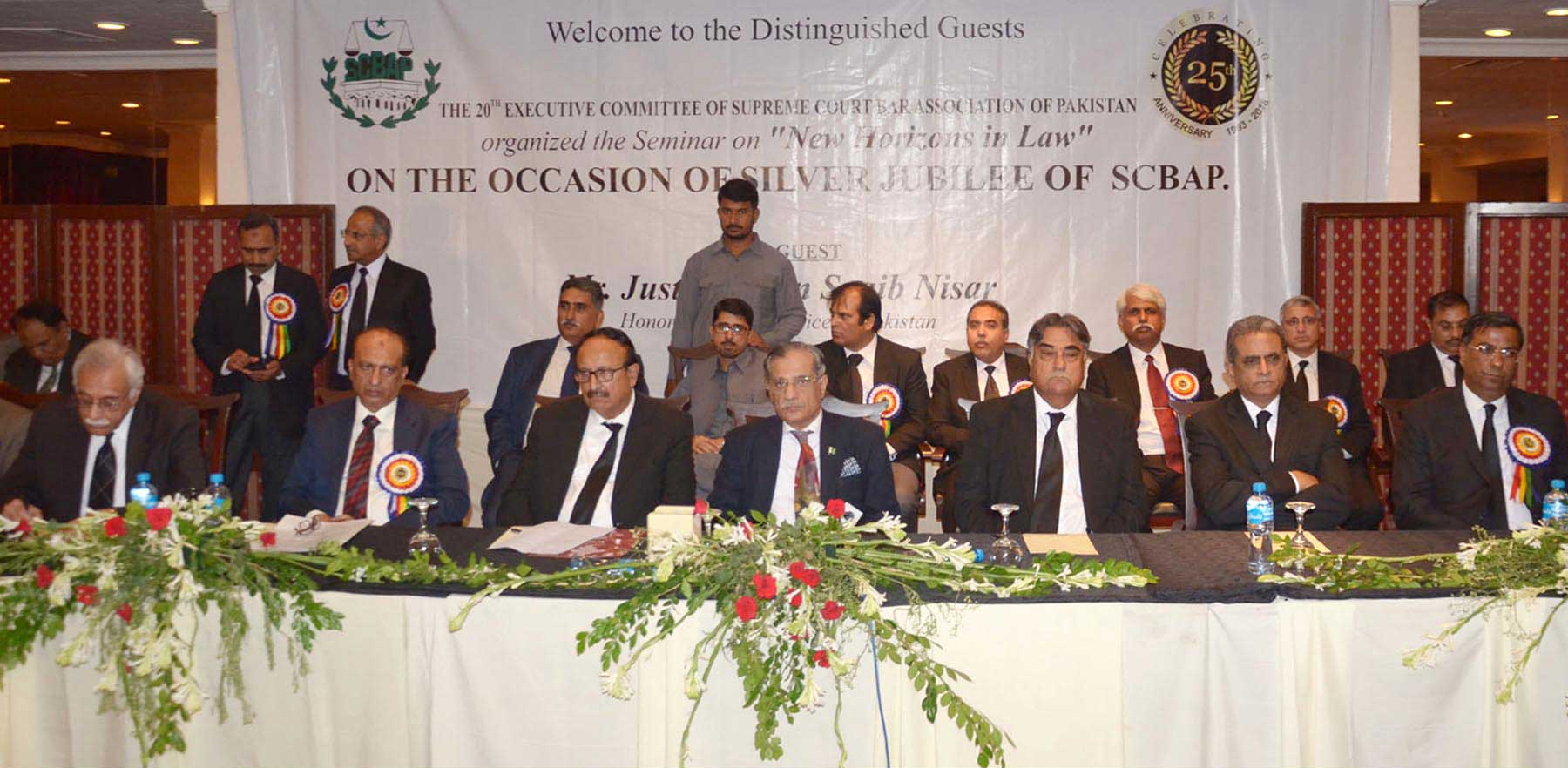 Commenting on the land grabbing in the country, the CJP said that the people like Mansha Bomb were occupying the properties of the people and they will visit courts to get back their properties.
"The days are gone when generations used to contest a case. A revolution was brought in Swat by chanting the slogan of early justice. No school or college was constructed there. Girls' schools were torched," he said.
Justice Nisar said: "An amount of Rs 55,000 was being spent on a judge daily but said how would decisions be made early if a judge will not fulfill his/her responsibility."
Regarding missing persons, he said, "I have called the heads of intelligence agencies and given them the list of missing persons and a separate bench has been formed to hear the case, adding that the next generations will not forgive us if we did not prove our credibility.