Last Updated On 02 October,2018 04:12 pm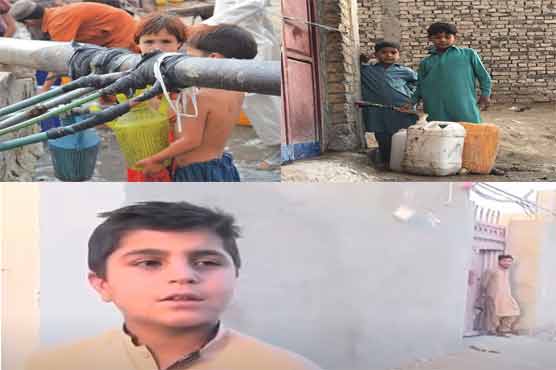 Umer main duty is to fetch water for his family, before going to school and after getting at home.
(Web Desk) – Quetta is a metropolitan and capital city of Balochistan. The city has a population of around one million and the entire Quetta division has a population of more than 2.2 million. Among the chronic issues the city is facing, the most problematic one is the shortage of water. Just like the entire country, the residents of the city are facing severe scarcity.
ALSO READ: Lack of rains and ineffective water policy affect crops of grape in Balochistan
Amid the other residents, one of them is Muhammad Umer whose main duty is something else but education. Ibrar Ahmad from Quetta explores his story. Before going to school to getting out of it, his prime duty is to grab water so that he could quench the thrust of his family. Imagine how much energy and consideration, this little soul has to put collecting water for his family.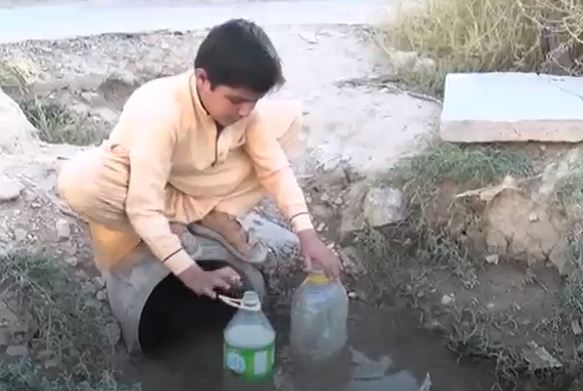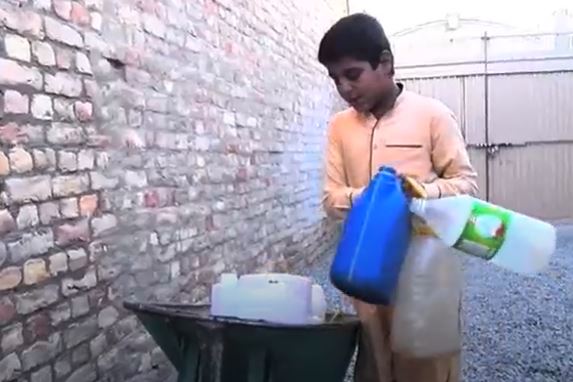 The youngster who should be taking quality education and focusing only on it is bound to fill empty bottles from a pond near his home, not even clean water. The responsible little man said as I get up early in the morning, I bring water and then go to school. As I get free, again I have to fetch water. He further said we cannot take tanker which is around of Rs2000.
ALSO READ: 30 billion dollar are wasted annually: Save water, save Pakistan
On the other side, WASA is of the view it is impossible for us to fulfill the water's demand of the population of around 3 million people. Resources are quite scare. Dams are need of the hour.
---
Ruthless tanker mafia
Making matters worse tanker mafia is exploiting the poor people and is quite strong in the city just like in Karachi or elsewhere. Keeping all these things in view, it is evident that water is going to be scarce commodity in Pakistan in the upcoming days, till 2025 as predicted by researchers. Construction of dams and reservoirs by the contemporary government of PTI is the need of the hour.
Edited and translated by Junaid Ali Malik