Gilgit-Baltistan Governor resigns from his post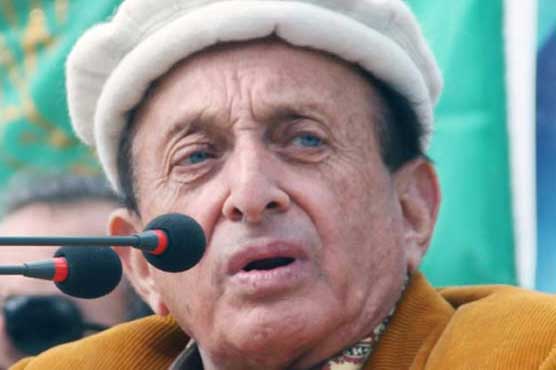 Mir Ghazanfar Ali Khan forwarded his resignation to President Dr Arif Alvi
CHITRAL (Dunya News) – Gilgit-Baltistan (GB) Governor Mir Ghazanfar Ali Khan on Friday resigned from his post.
According to Governor Secretariate, Mir Ghazanfar Ali Khan forwarded his resignation to President Dr Arif Alvi today.
Mir Ghazanfar Ali Khan was the 6th Governor of Gilgit-Baltistan, appointed on November 24, 2015 by then prime minister Nawaz Sharif.
Mir Ghazanfar belongs to Hunza and he had replaced Birjees Tahir.
He was elected member provincial assembly in June 2015 on Pakistan Muslim League-Nawaz (PML-N) ticket but later resigned from his assembly membership.