Election Commission issues final results of presidential election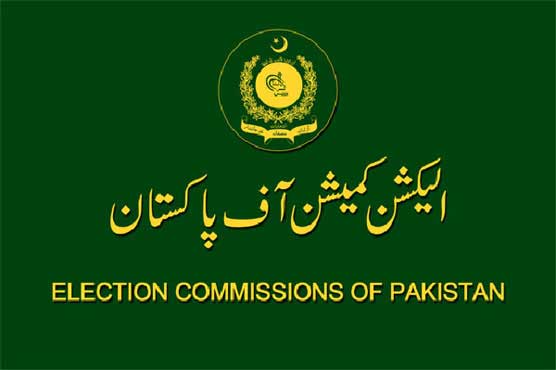 The final result has been sent to federal government.
ISLAMABAD (Dunya News) –The Election Commission of Pakistan (ECP) on Wednesday issued the final results of presidential election 2018.
According to the result announced by Chief Election Commissioner (CEC) retired Justice Sardar Muhammad Raza, Pakistan Tehreek-i-Insaf (PTI) candidate Dr Arif Alvi secured victory after receiving 352 votes.
Opposition candidate Maulana Fazlur Rehman gained 184 votes while Pakistan Peoples Party's (PPP) Aitzaz Ahsan got 124.
In all, 1,110 members of the Parliament and provincial assemblies exercised their right to vote. During the tabulation process carried out by CEC , 1082 votes were declared valid and 28 invalid.
The final result has been sent to federal government who will notify the name of the victorious candidate.
---
Alvi elected 13th President

---
Lawmakers on Tuesday elected Alvi as the 13th President of Pakistan via secret ballot in the Senate, the National Assembly and the four provincial assemblies --- together known as the electoral college.
Also Read: Won't be the president of PTI, rather all parties and nation: Arif Alvi
Alvi is now set to succeed the outgoing President Mamnoon Hussain whose term expires on Saturday.
The new President will take oath of office on Sunday.
---
Vote breakdown

---
1) National Assembly and Senate

Alvi received 212 votes in the combined National Assembly and Senate. His rivals Fazlur Rehman and Aitzaz Ahsan bagged 131 and 81 votes respectively. A total of 424 votes were cast. Six votes were rejected.
The PTI leader received 353 electoral votes while Aitzaz Ahsan got 124 electoral votes. Fazlur Rehmana managed to bag 185 electoral votes.
2) Punjab Assembly

As many as 351 members exercised their right to vote in the 354-member Punjab Assembly and 18 votes were cancelled. Alvi received the highest number of votes at 186 (thirty three electoral votes). Fazlur Rehman came in second with 141 (25 electoral) votes whereas Aitzaz Ahsan managed to get six (one electoral) votes.
Lahore High Court Chief Justice Yawar Ali presided over the polling process while Punjab Election Commissioner Zafar Iqbal Hussain performed duties as returning officer.
PTI Senior Minister Abdul Aleem Khan was the first to cast his vote in the Punjab Assembly.
3) Khyber Pakhtunkhwa Assembly

In the Khyber Pakhtunkhwa Assembly, 111 out of 112 lawmakers exercised their voting right. Arif Alvi received 78 votes, Fazlur Rehman 26 votes and Aitzaz Ahsan received five votes. Two votes of lawmakers were dismissed.
According to the electoral formula, Arif Alvi votes tally to 41 votes and 13 votes for Fazlur Rehman. Peshawar High Court Chief Justice Waqar Ahmad Seth supervised the polling process.
4) Balochistan Assembly

Alvi bagged 45 votes in the provincial assembly where 60 out of 61 members took part in the voting process. Fazlur Rehman received 15 votes while Aitzaz received none.
Balochistan High Court Chief Justice Syeda Tahira Safdar acted as presiding officer.