CJP hears money laundering case in Supreme Court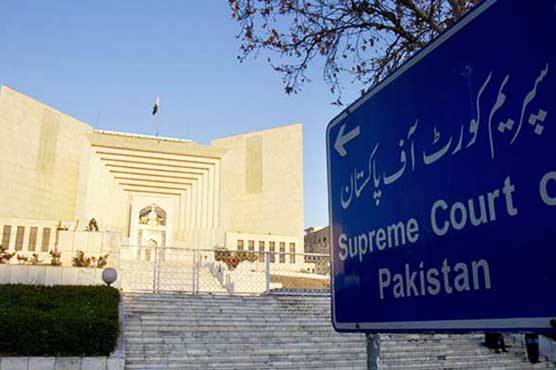 The top judge expressed resentment over illness of the accused.
ISLAMABAD (Dunya News) – Chief Justice of Pakistan (CJP) Mian Saqib Nisar on Wednesday has resumed hearing of money laundering case in Supreme Court (SC).
During the hearing, CJP expressed resentment over illness of the accused, saying that whenever he summons anyone to record statement, that person falls ill.

Director General in Federal Investigation Agency (FIA) Bashir Memon said that Omni Group Chairman Anwar Majeed's son Abdul Ghani is suffering from piles.

CJP said that why Anwar Majeed and his son are being taken to Sindh for medical treatment where they are having sources. Now you tell, why a Joint Investigation Team (JIT) cannot be formed in this regard? asked CJP.

Majeed and his son were arrested outside the Supreme Court after Chief Justice of Pakistan Justice Saqib Nisar rejected pre-arrest bail plea of Anwar Majeed during the hearing of their case.

"We don't want to waste time on forming a joint investigation team (JIT). We will continue to supervise this case as suo moto action was taken against it," the top judge remarked.

A report prepared by the FIA revealed more than 10 political personalities are allegedly involved in fictitious transactions worth Rs35 billion.

An FIR stated that M/S Zardari Group (Asif Ali Zardari, Faryal Talpur, etc) got Rs15,000,000 and were among the beneficiaries of the transaction trail of fake bank accounts maintained by Omni Group, owned by Anwar Majeed, another close aide of the former president.

Hussain Lawai, chairman of Pakistan Stock Exchange, and his associates are accused of opening 29 fake accounts in the Summit Bank and United Bank of Pakistan Limited.