Govt advertises fresh bidding of bullet-proof cars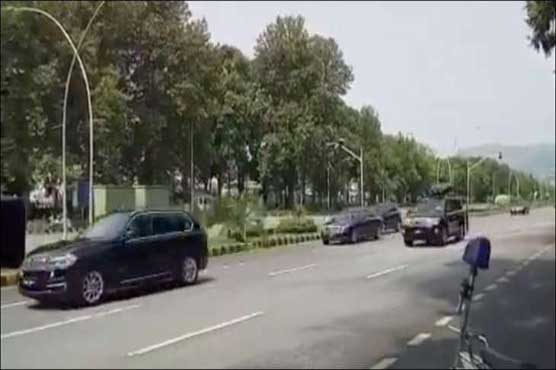 As many as 33 luxury cars will be up for auction.
ISLAMABAD (Dunya News) – The Prime Minister's Office on Friday invited bidders to participate in the auction of 33 bullet-poof cars days after Imran Khan called for austerity.
Imran Khan in his maiden address to the nation after assuming office had announced plans to sell a fleet of bullet-proof vehicles to help Treasury shortfalls.
"I want to tell my people, I will live a simple life, I will save your money," he said.
"We will auction the vehicles. Businessmen will be invited to purchase these expensive vehicles. The money will be deposited in the national exchequer."
The fleet, advertised for auction on the orders of the prime minister, includes eight BMW vehicles, four Mercedes, 16 Toyotas, a Honda vehicle, three Suzuki cars and a bus.