KP CM summons PESCO chief over power outages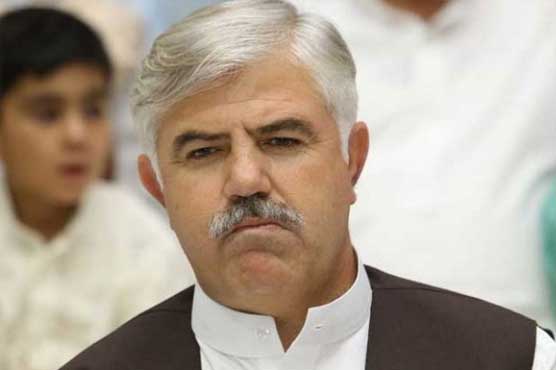 PESCO official says province is facing energy crises because of over loading and fault in system
PESHAWAR (Dunya News) - Khyber Pakhtunkhwa Chief Minister Mahmood Khan on Saturday while taking notice of unannounced loadshedding in the province and in Malakand division summoned Peshawar Electric Supply Company (PESCO) chief.
Taking the notice of unannounced load shedding, the chief minister directed the PESCO chief to improve the electricity delivery and distribution system and to take steps to overcome power load management and load shedding. However, Electricity delivery and distribution should be with accordance to the right of province and declared formula.
On the other hand, the chief minister assured the PESCO chief that the provincial government will help in upgrading system including electricity distribution and delivery.
Nonetheless, PESCO official told the CM that province is facing energy crises because of over loading and fault in system.
Contrarily, as the province has been facing load shedding for three days, so The protesters dropped eleven thousand transmission lines of electricity on the Varsk Road in Peshawar which caused the damage of millions to electric company.
Besides all these, according to the PESCO officials, demand for electricity in Khyber Pakhtunkhwa has raised to 2,038 megawatts while the supply is 1600 megawatt due to load loading.