PK in Bani Gala: attaches high hopes with right number, Imran Khan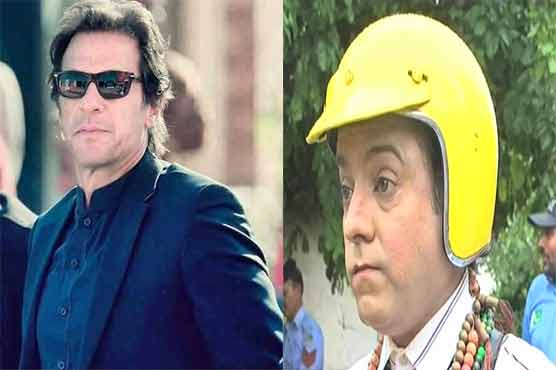 People firmly believe that Imran Khan is the right number who can bring them out of darkness.
(Web Desk) – Pakistani PK, who is the facsimile of well-known character from Amir Khan's blockbuster Bollywood movie PK, visits Bani Gala – the residence of likely to be next Prime Minister of Pakistan. Having helmet on head and betel nuts in mouth, he desires to meet Imran Khan which according to him is the right number and can change the fate of Pakistan. Also this time he is not in search of remote but right number which is Imran Khan, with whom the entire nation attaches hopes.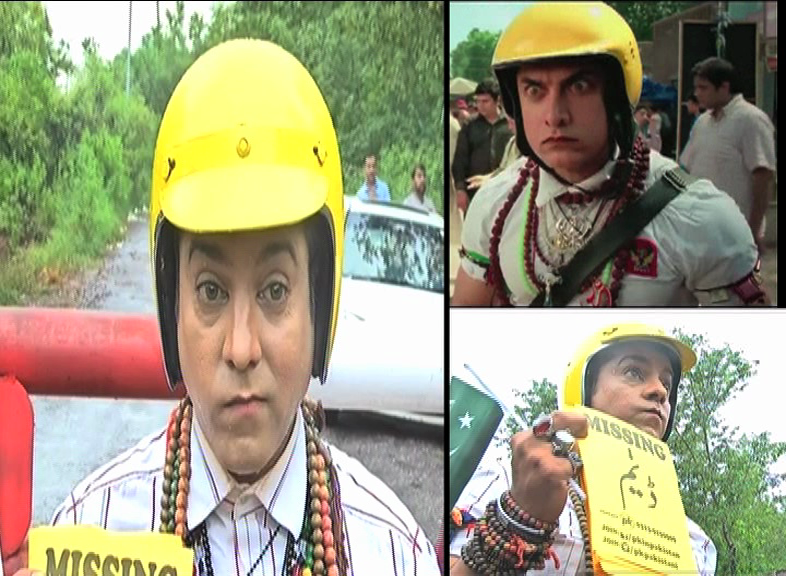 PK is a famous character played Amir Khan himself who rectifies illogical beliefs people attach with the common men who dupe them instead of giving them the right answers. Photo: Screenshot
---
ALSO READ: Islamabadians like others hopeful for real change under Imran Khan leadership
"I have heard there is right number in Bani Gala; I have reached in front of his home desiring to meet him." He further added, "I have been campaigning for Imran Khan because he seemed to be the ray of hope." Talking about his campaign to make Imran Khan Premier after general election 2018, he uttered, "I asked people to vote for the right number, and here you go, they did what I asked them to do."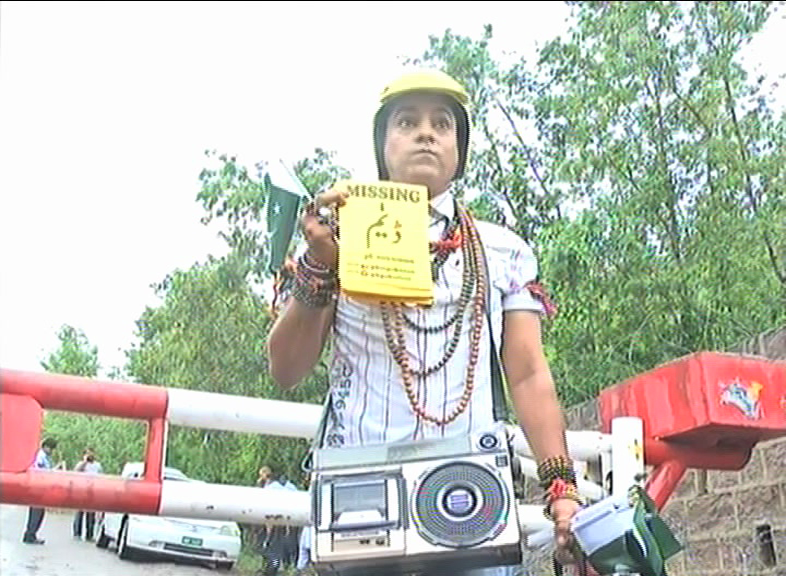 What he actually wants from his right number Imran Khan is the construction of dams, which is quite genuine demand. Photo: Screenshot
---
He went on to say, "I am travelling all around the country and distributing pamphlets with a message to construct dams."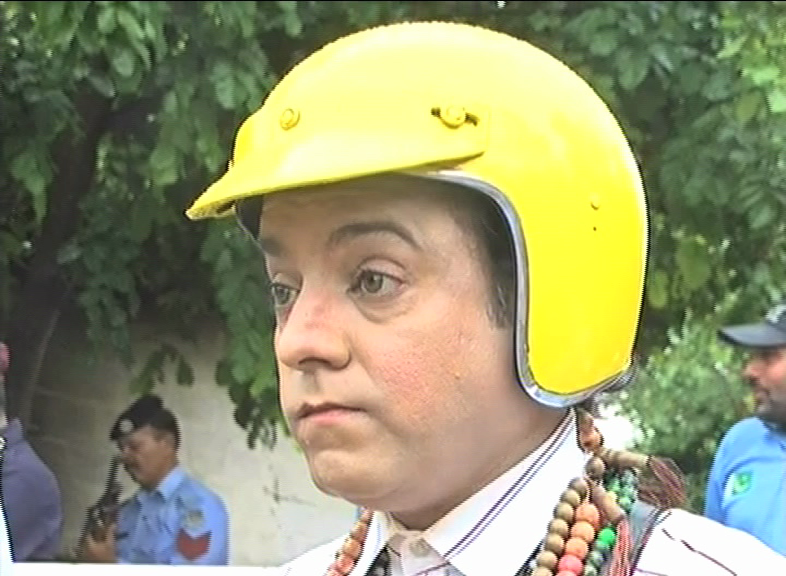 Though PK Sherry could not meet Imran Khan, but his message concerning construction of dams and getting rid of other ills is the message of the entire nation and should be pursued by the next government. Photo: Screenshot
---
Indeed countless people like PK are having high hopes. Millions of people believe that Imran Khan is the right number who can bring them out of darkness and brighten their future. The matter of the fact is that PK has raised the most vital issue of water saving and construction of dams. The next government should work on it on war footings or future of coming generations will be bleak no matter how patriotic leadership rule Pakistan.
Edited and Translated by Junaid Ali Malik