Security told to confiscate cellular devices at Bani Gala entrance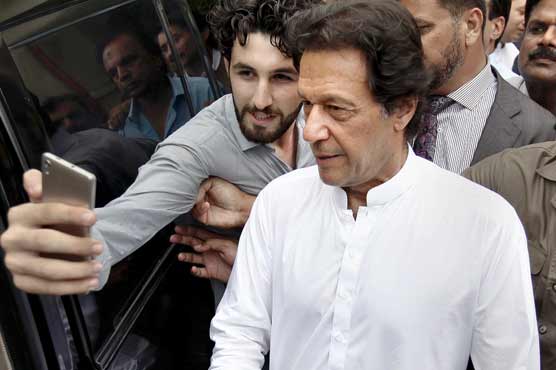 The new orders do not pertain to senior PTI leadership and those having security clearance.
LAHORE (Dunya News) – Authorties have barred visitors from taking their cellphones with them inside Bagi Gala owing to security risk posed to prime minister-in-waiting Imran Khan.
Strict instructions have been issued to guards perfoming duty at the Bani Gala entrance to confiscate cellular devices of visitors.
The new orders, however, do not pertain to senior leadership of the Pakistan Tehreek-e-Insaf (PTI) and those having security clearance.
---
Bani Gala at security risk
---
Police in the federal capital have mounted security measures around Bani Gala, the residence of prime minister-in waiting Imran Khan.
A police team led by IG security and SP city after assessing the residence and the area around it ordered special security measures meant for the head of government.
Senior police officers said the residence has become a security risk for the PTI chairman because he is likely to become the next prime minister.
Rangers alongside police have been deployed in the hills, at points from which the residence is visible. A heavy contingent of police will now patrol the roads leading to Bani Gala.
Moreover, authorities have installed CCTV cameras on walkthrough gates and started snap-checking of vehicles as part of enhanced security measures.