Last Updated On 09 August,2018 06:43 pm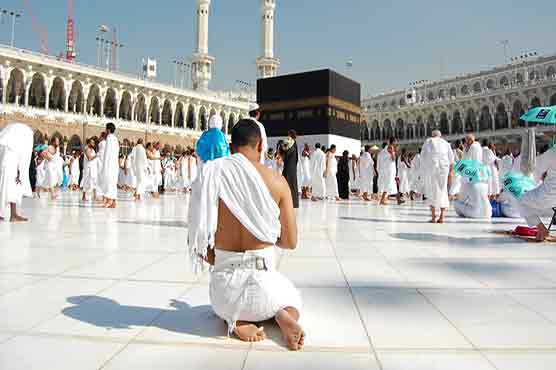 The Saudi minister says Saudi government was working tirelessly to upgrade facilities for pilgrims
MAKKAH (Dunya News) – Ambassador of Pakistan to the Kingdom of Saudi Arabia Khan Hasham bin Saddique on Thursday called on Dr Mohammad Saleh bin Taher Benten, the Saudi Minister of Hajj and Umrah at his office in Makkah.
During the meeting, the Ambassador thanked and appreciated the Kingdom of Saudi Arabia for excellent arrangements for Hajj pilgrims.
The ambassador also discussed, with the Saudi minister, matters specific to Pakistani Hajjaj and the increase in Pakistani pilgrims quota in accordance with recent census in Pakistan.
The Saudi minister for Hajj and Umrah told Khan Hasham that the Saudi government was working tirelessly to upgrade the facilities for the pilgrims.
He also shared the intention of the Government to increase accommodation in Mina by using new innovations and technologies. Saudi Civil Defence was already evaluating the feasibility and security aspects of the Mina Project.
The Pakistani Ambassador commended the Saudi government's new "Road to Makkah" project and proposed to initiate it from Pakistan.
Dr. Saleh expressed interest in the Ambassador's proposal. The Road to Makkah project envisages completion of all immigration requirements at airport of origin, saving precious time and energies of the Hujjaj as well as those facilitating them.
Pakistan's Director General for Hajj Mission, Sajid Yousafani, was also accompanying the envoy.