PML-Q to get important ministries in Punjab, says Pervaiz Elahi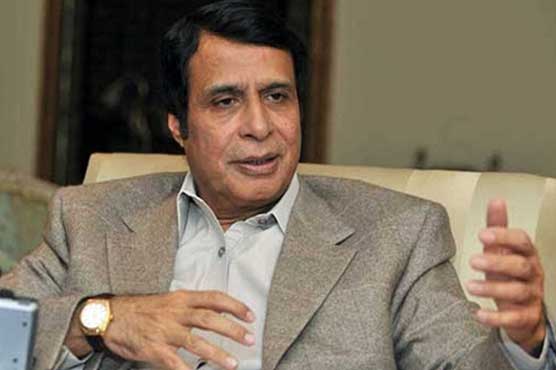 Elahi said that the CM will be made from the winning party PTI.
LAHORE (Dunya News) – Pakistan Muslim League-Quaid (PML-Q) leader Pervaiz Elahi on Sunday has said that the chief minister of Punjab will be from Pakistan Tehreek-e-Insaf (PTI).

Talking in Dunya News program 'Mahaaz', Pervaiz Elahi said that PML-Q will get important ministries in the province including Speaker Punjab Assembly. He said that the CM will be made from the winning party PTI.
---
Also Read: PTI to nominate Pervaiz Elahi as Speaker Punjab Assembly
---
Earlier, Pervaiz Elahi had announced to retain seat of Punjab Assembly and relinquish both seats of National Assembly (NA) after his party shook hands with PTI and rejected to support Pakistan Muslim League-Nawaz (PML-N) in Punjab.
Pervaiz Elahi worked as speaker of the Punjab Assembly from February 19, 1997 to October 12, 1999 till the imposition of martial law by former president and higher military official Pervez Musharraf.
When PML-Q won general elections in 2002, he became the chief minister of Punjab. However in 2008, when Pakistan Peoples Party (PPP) emerged victorious, Elahi was installed as the deputy prime minister.