Last Updated On 02 August,2018 02:10 pm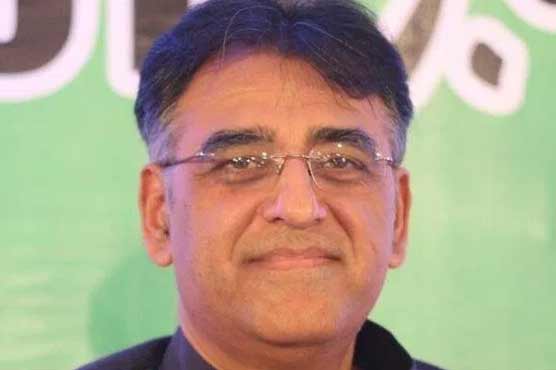 Asad Umar made these remarks in Dunya Kamran Khan Kay Sath.
(Dunya News) – Pakistan's finance minister-in-waiting Asad Umar on Wednesday reiterated that no option including International Monetary Fund can be ruled out as Pakistan's economic condition has plummeted to new low.
Asad made these remarks in Dunya Kamran Khan Kay Sath.
Vowing not to compromise on matters of national security, Umar expressed grave concerns on depleting forex reserves. He said, "There is no need to get worried as we will gradually find out the cure of economic quagmire. Pakistan has approached IMF 12 times in the past".
"Today, I had meaningful and comprehensive discussion with Chinese envoy. Our sole purpose is to craft such policies in this tenure through which Pakistan will avoid knocking at IMF's door in future", Umar told Kamran.
Responding to a question, Asad stated that circular debts will not soar any further if state-institutions are strengthened. He added that PTI government will constitute Economic Council and Business Advisory Council.
The finance minister-in-waiting further added that federal government's role in economy is that of a facilitator. He termed role of private sector vital for restoring and uplifting economy.
"Previous government championed privatization but utterly failed in taking any concrete step in this regard", claimed Umar.