Election 2018: PTI set to rule Punjab with support of 180 MPAs-elect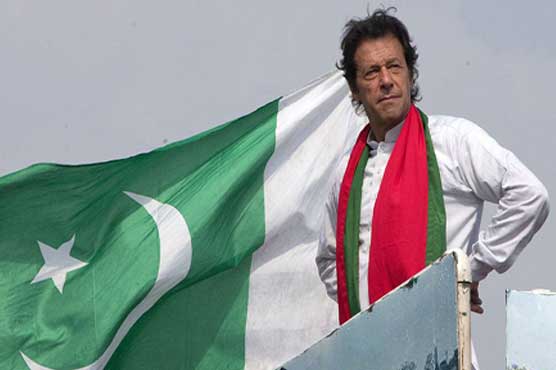 At least 149 seats are required to form government in Punjab.
LAHORE (Dunya News) - Pakistan Tehreek-e-Insaf (PTI) is all set to form government in Punjab as Imran Khan-led party claimed to have gained support of 180 MPAs-elect.

At least 149 seats are required to form government in Punjab. PML-N had secured 129 seats and PTI had taken 123 seats in recently held general elections. However, the count for PTI has escalated after its leaders managed to convince the independents.

Party sources told that the decision regarding Punjab rule will be taken by PTI Chief Imran Khan soon. Pakistan Muslim League-Quaid (PML-Q), while refusing to support PML-N, also shook hands with PTI.
---
ECP announces final results
---
Election Commission of Pakistan (ECP) had announced final results of all the constituencies of the national and provincial assemblies, more than 56 hours after the conclusion of voting for the 2018 General Elections in the country.

Imran Khan's Pakistan Tehreek-i-Insaf (PTI) party has won 116 of the 270 National Assembly seats, emerging as the largest political party in the country. The PML-N grabbed 64 seats, while the PPP is in third place with 43 National Assembly seats.

Similarly, Mutahida Majlis Amal (MMA) secured 12 seats and Pakistan Muslim League (Q), Balochistan Natioanl Party, Mutahida Qaumi Movement Pakistan, and Balochistan Awami Party has secured 4, 03, 06, and 04 seat respectively.

Awami National Party (ANP) has won one seat, Awami Muslim League (AML), Pakistan Tehreek-i-Insaniyat and Jamhoori Wattan Party (JWP) have also grabbed one NA seat each.

Fourteen independent candidates have also remained successful in their constituencies. They are likely to play an important role in formation of the federal government.
---
General Election 2018
---
On Wednesday, millions of Pakistanis voted to elect a new government and prime minister in a peaceful elections held in free, fair and transparent manner.

Around 800,000 police and military forces were stationed at more than 85,000 polling stations across the country as the voting took place.

Wednesday's election was only the second democratic transition of power in Pakistan's 70-year coup-studded history.
Pakistan is a country of approximately 207 million people, out of which the number of registered voters are about 106 million.

The voting for the Pakistan election, which took place between 8:00 am local time (8:30 am IST) and 6:00 pm (6:30 pm IST), saw more than 3,000 candidates contesting for 272 general seats of the National Assembly, while some 8,000 candidates ran for 577 general seats of the four provincial assemblies - Punjab, Sindh, Khyber Pakhtunkhwa, and Balochistan.