Last Updated On 24 July,2018 09:49 pm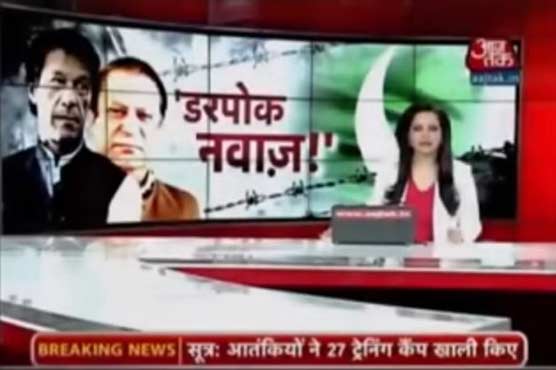 Indian media accused that 65-year old politician supports banned militant outfits
(Dunya News) – Indian media seems to be in anxiety as cricket-turned-politician Imran Khan senses landslide victory in much-anticipated General Elections 2018.
Several Indian media outlets are claiming that victory of PM hopeful Imran Khan can create serious problems for India in the region. Going step ahead, they accused Imran Khan of using anti-Indian slogans to garner support for Pakistan Tehreek-e-Insaf (PTI).
Read also: Nawaz Sharif not negotiating any deal
They further accused that 65-year old politician supports banned militant outfits. Worried by his possible victory, Indian channels tagged Khan as 'Taliban Khan'.
Nawaz Sharif—who is currently serving 10-year jail sentence—is viewed by many in Pakistan as a politician with soft corner for India.
The relations between two nuclear neighbors are tense ever since far-right BJP led by butcher of Gujarat Modi came to power. India is also trying to sabotage China Pakistan Economic Corridor through terrorism as in-service officer of Indian navy Kulbhushan Jadhav was arrested by Pakistan from Balochistan.
On the other hand, several surveys carried out by national and international organizations show PTI leading the political battle followed by Pakistan Muslim League Nawaz and Pakistan Peoples Party.