Last Updated On 11 July,2018 03:07 pm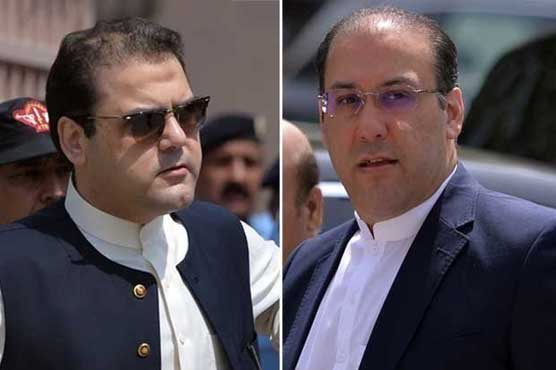 Hassan and Hussain Nawaz were declared as proclaimed offenders.
ISLAMABAD (Dunya News) - The Federal Investigation Agency (FIA) has sent an application to Interpol requesting the issuance of a red warrant against Hassan and Hussain Nawaz.
Hasan and Hussain Nawaz - accused in a corruption ruling that sentenced their father, former prime minister Nawaz Sharif, to 11 years in prison - were declared as proclaimed offenders.
Nawaz Sharif was on Friday sentenced in absentia to 11 years in prison over a corruption ruling linked to his family's purchase of luxury flats in London.
Nawaz's daughter Maryam, seen as his chosen political heir, was sentenced to eight years in prison and her husband Muhammad Safdar was given a one-year jail term in a ruling many see as a blow to the Pakistan Muslim League-Nawaz (PML-N) party before the July 25 election.
The sentence, which also carries a fine of 8 million pounds, or $10.6 million, came almost a year after Supreme Court removed Nawaz Sharif from office and less than five months after the court barred him from holding office for life.
The case stemmed from the Panama Papers leak that disclosed expensive and undeclared property owned by the Sharif family in London.