In Pictures: Lailatul Qadar observed across the country with religious reverence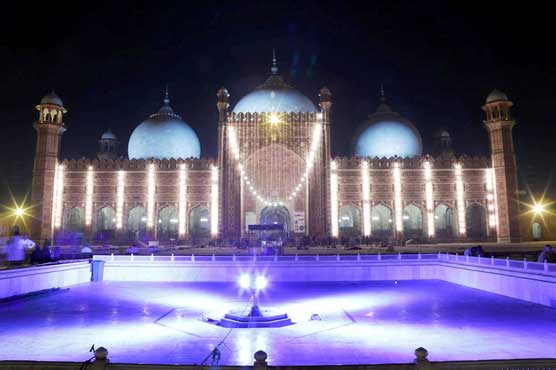 Mosques were decorated with colorful pennants and buntings and illuminated to mark LailatulQadr
(WebDesk) The eve of 27th Ramzan, Lailatul Qadr, has been observed on Monday with religious fervor and reverence.
Thousands of worshippers gathered in hundreds of mosques to offer special prayers across the country, in a highly spiritual atmosphere. They recite the holy Quran and offer special prayers to persuade Almighty and seek forgiveness. Most of the mosques have also arranged completion of recitation of Quran in this night.
Various gatherings included Mahafil-e-Na at were arranged in different mosques to mark the holy night and win divine blessings. Ulema and religious scholars in their sermons highlighted the blessings of Ramazan and various aspects of the life of the Holy Prophet (PBUH).
The believers make special prayers for the unity, prosperity and security of the country and entire Muslim Ummah.
Along with houses and streets, hundreds of Mosques were also decorated with colorful pennants and buntings and illuminated to celebrate Lailatul Qadar in different cities of the country
LAHORE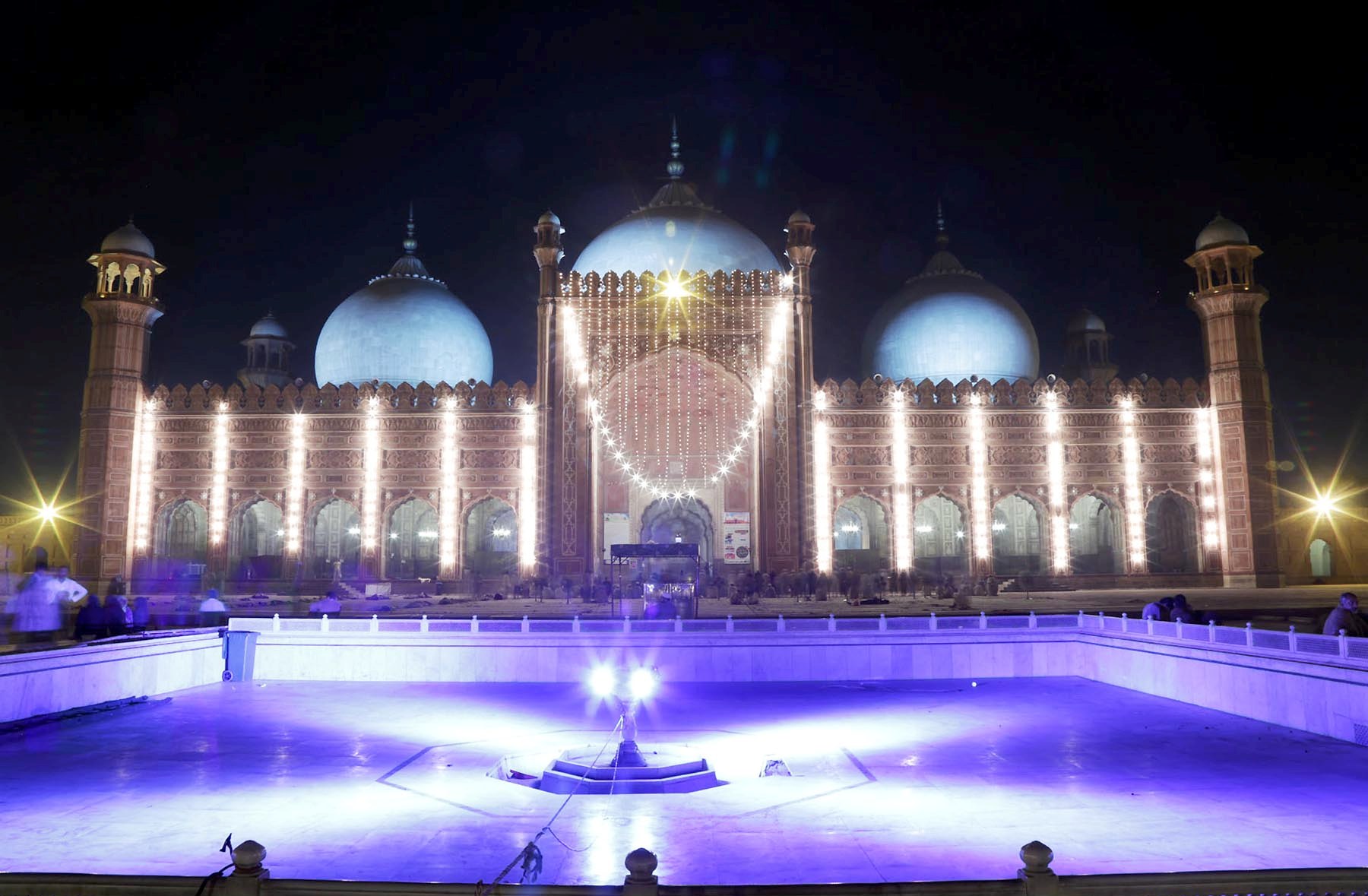 LAHORE: An illuminated view of Badshahi Mosque in connection with Qiyam-ul-Lail (Mehfil-e-Shabeena). Photo: Online
---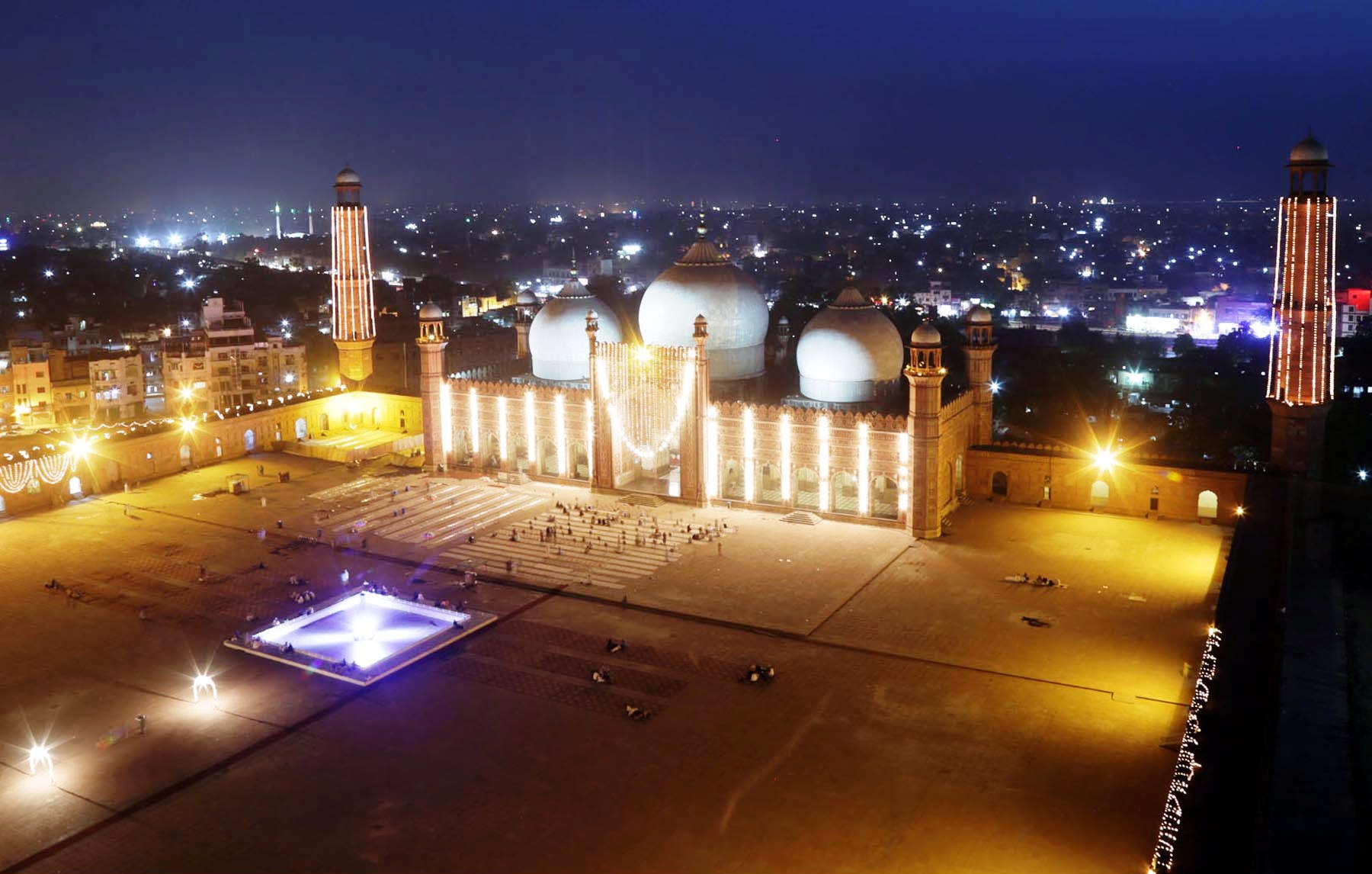 LAHORE: Another illuminated view of Badshahi Mosque in connection with Qiyam-ul-Lail. Photo: Online
---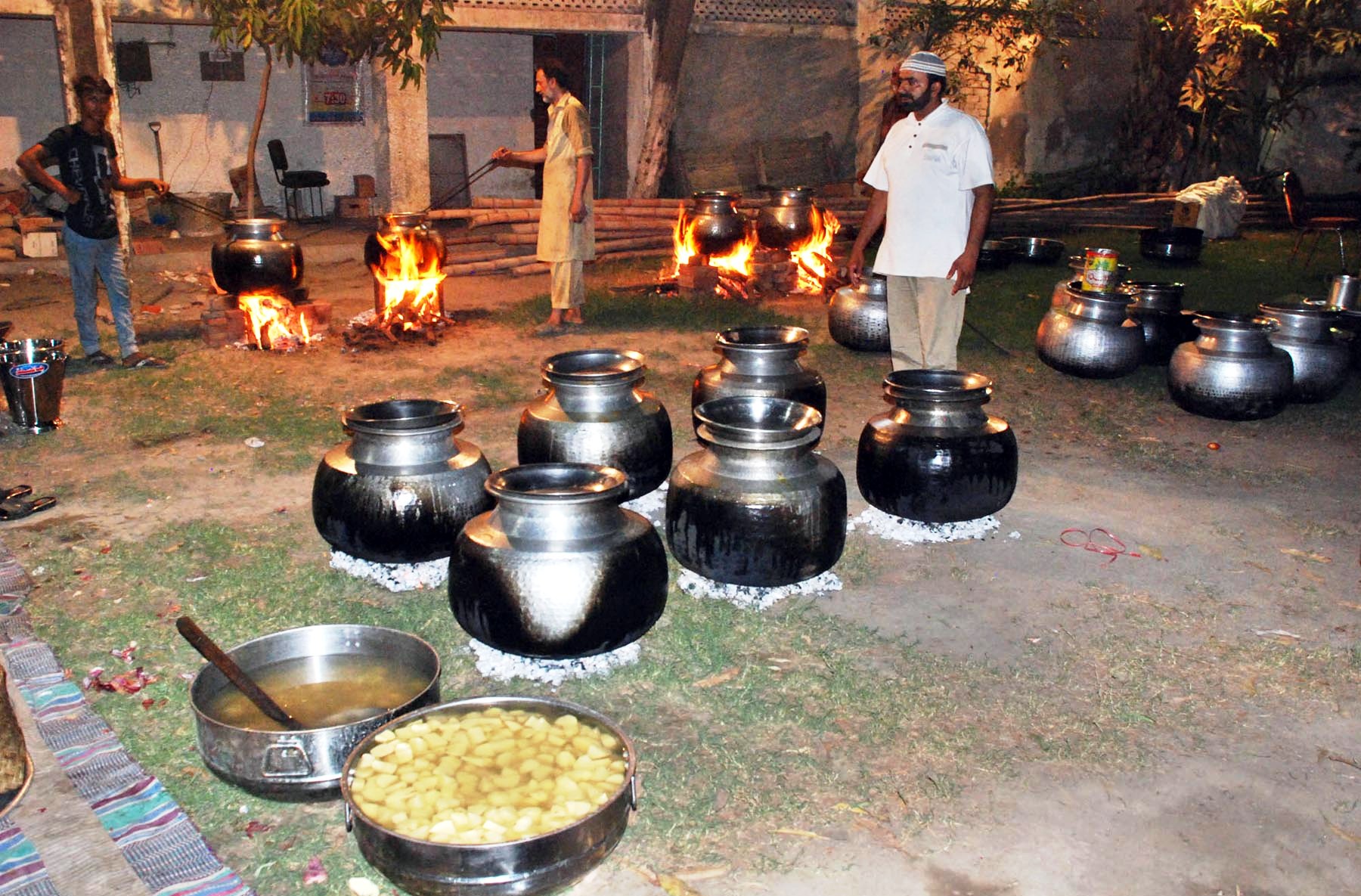 LAHORE: Food being prepared for faithful at Jamia Masjid Engine Shed Garhi Shahu during Qiyam-ul-Lail (Mehfil-e-Shabeena). Photo: Online
---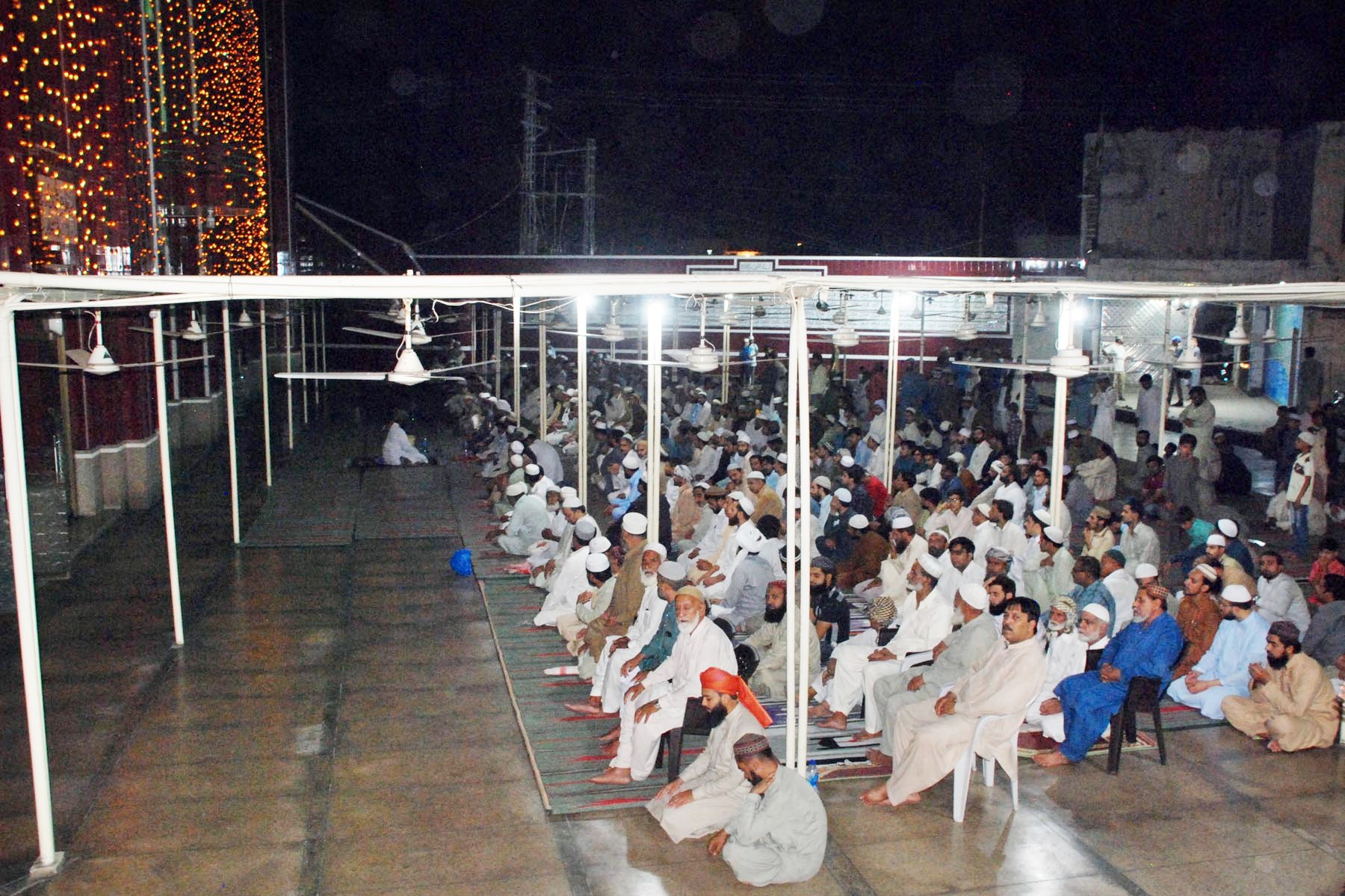 LAHORE: Faithful offering prayer at Jamia Masjid Engine Shed Garhi Shahu during Qiyam-ul-Lail (Mehfil-e-Shabeena).Photo: Onliine
---
KARACHI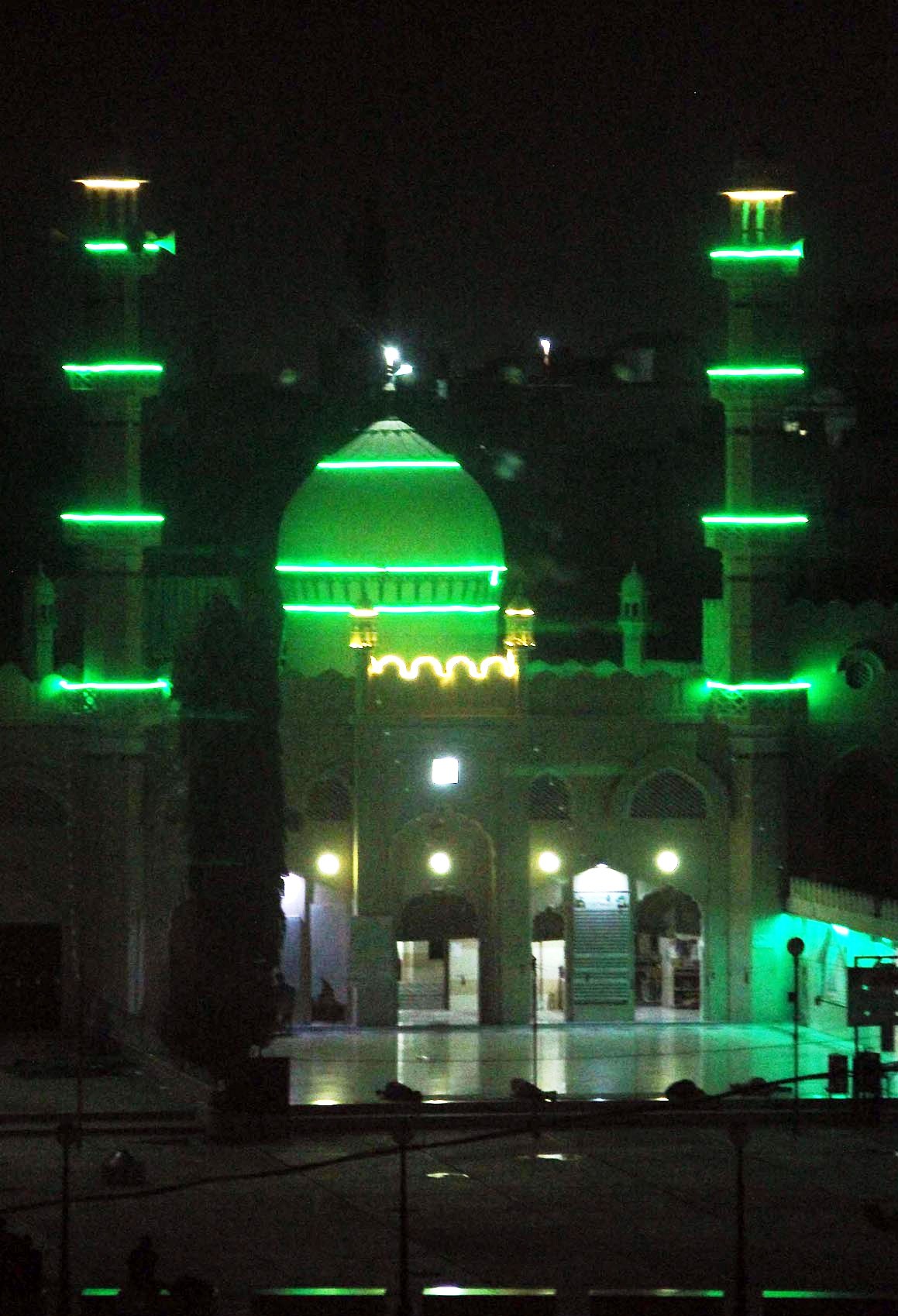 KARACHI: An illuminated view of mosque in Gulbahar area in connection with Qiyam-ul-Lail (Mehfil-e-Shabeena). Photo: Online
---
HYDERABAD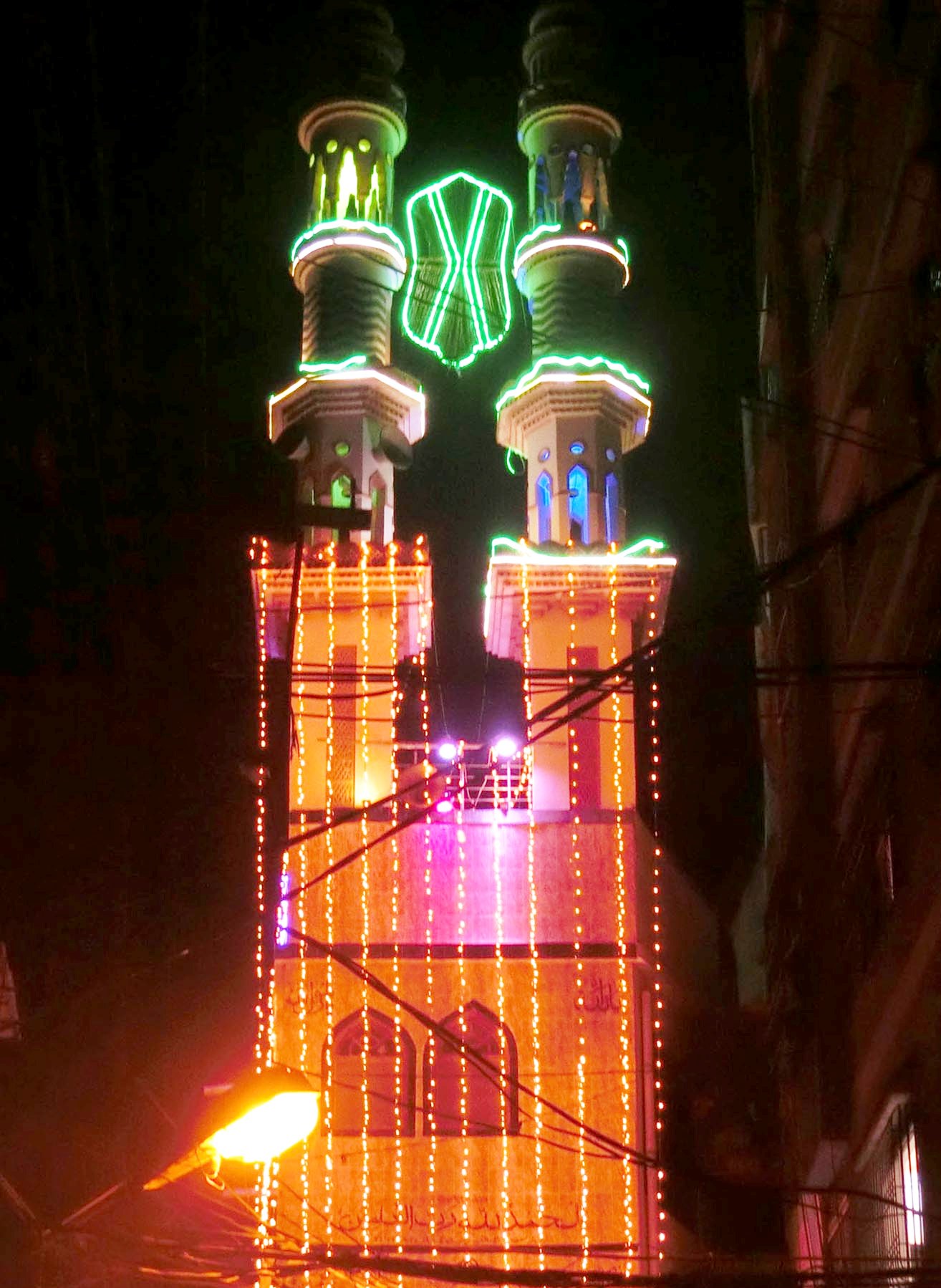 HYDERABAD: A beautiful view of Haji Shah Bukhari Mosque illuminated with colorful lights on the eve of Shab-e-Qadar. Photo: Online
---
RAWALPINDI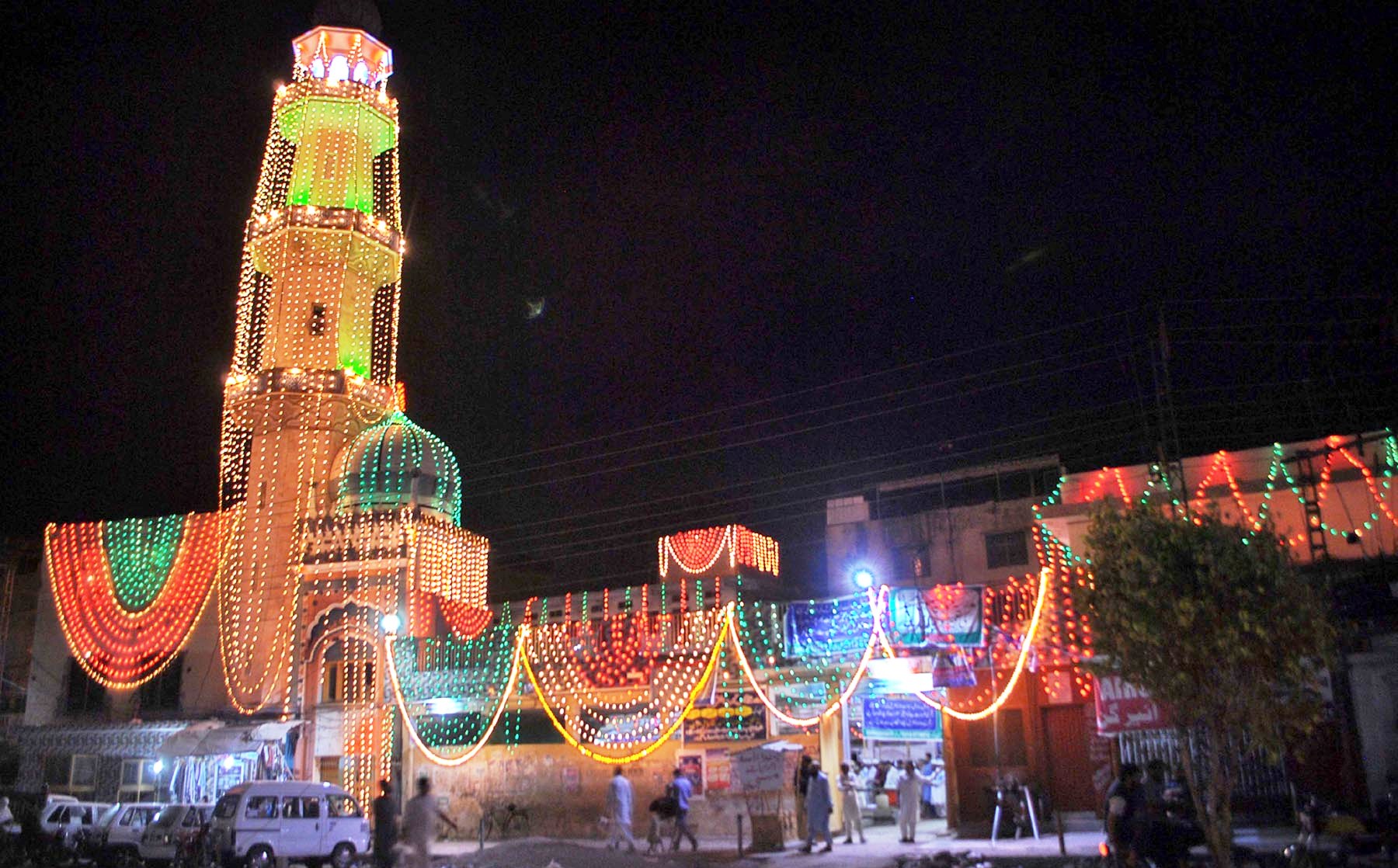 RAWALPINDI: A beautiful view of a mosque illuminated with colorful lights on the eve of Shab-e-Qadar. Photo: Online
---
ISLAMABAD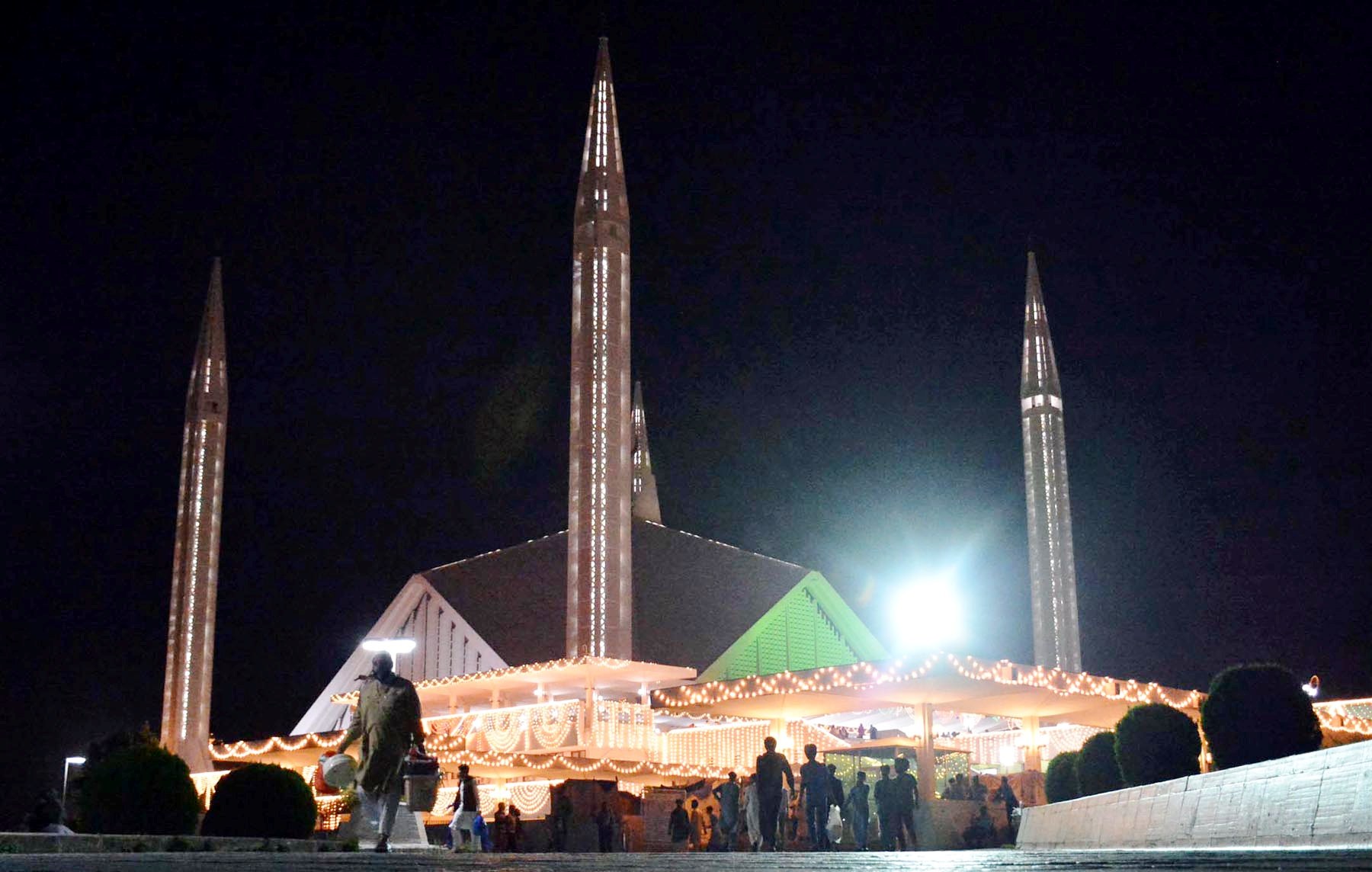 ISLAMABAD: A beautiful view of Faisal Mosque illuminated with colorful lights on the eve of Shab-e-Qadar. Photo: Online