Last Updated On 11 June,2018 12:24 pm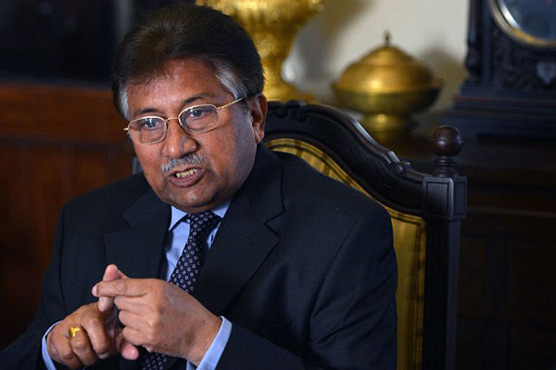 Musharraf should not be arrested from airport as we have given him protection, CJP directed.
ISLAMABAD (Dunya News) – Chief Justice of Pakistan (CJP) Mian Saqib Nisar on Monday has directed to unblock national identity card and passport of former president Pervez Musharraf so that he can come back to Pakistan.
During the hearing of an issue related to Musharraf's return, the CJP has ordered to constitute tribunal in two days for the trial of the ex-president.
Musharraf should not be arrested from airport as we have given him protection, he added.
The top judge further asked former military higher official to return and face all the cases against him.

Earlier, Musharraf conditioned his return with guarantee of justice from courts, saying that he was deprived of passport [after cancellation of computerized national identity court on orders of special court]. He stressed on letting him practicing politics in Pakistan without any fear.
NADRA had blocked his CNIC in light of the orders of the special court hearing treason case against him.

On Thursday, SC had summoned former military ruler General (retd) Pervez Musharraf on June 13.
During the proceedings of the lifetime disqualification case against Pervez Musharraf, the top judge asked the lawyer, "Who is Syed Pervez Musharraf?"
The lawyer told that he is the former army chief and president of Pakistan."Peshawar High Court had disqualified him for life," he added.
"Ask Musharraf to return to Pakistan," remarked the CJP.
SC had also allowed Pervez Musharraf to submit his nomination papers for General Elections 2018, saying that acceptance of nomination papers of Pervez Musharraf is subject to his appearance in the court.
Musharraf should return first and then we will review the matter of his ineligibility, he added.
It is to be mentioned here that Pervez Musharraf has obtained nomination papers from NA-247 in Karachi