Last Updated On 08 June,2018 01:06 pm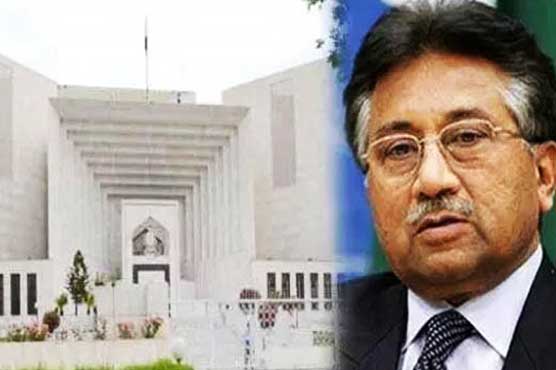 Supreme Court allowed Pervez Musharraf to submit his nomination papers for General Elections 2018
LAHORE (Dunya News): The Supreme Court on Thursday summoned former military ruler General (retd) Pervez Musharraf on June 13.
Chief Justice of Pakistan (CJP) Mian Saqib Nisar resumed the hearing of the lifetime disqualification case against Pervez Musharraf during which, the top judge asked lawyer, "Who is Syed Pervez Musharraf?"
The lawyer told that he is the former army chief and president of Pakistan."Peshawar High Court had disqualified him for life," he added.
"Ask Musharraf to return to Pakistan," remarked the CJP.
Moreover, the Supreme Court has also allowed Pervez Musharraf to submit his nomination papers for General Elections 2018, saying that acceptance of nomination papers of Pervez Musharraf is subject to his appearance in the court.

Musharraf should return first and then we will review the matter of his ineligibility, he added.

CJP said Pervez Musharraf will not be arrested till his appearance in the court.