Last Updated On 06 June,2018 06:21 pm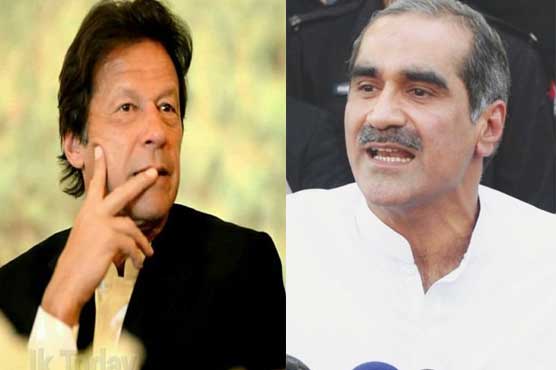 PML-N has finalized the list of candidates for National Assembly constituencies in Lahore.
LAHORE (Dunya News) – Former federal minister and Pakistan Muslim League-Nawaz (PML-N) leader Khawaja Saad Rafique will contest election against Pakistan Tehreek-e-Insaf (PTI) chairman Imran Khan from National Assembly constituency NA-131, Dunya News reported on Tuesday.
Earlier, PML-N finalized the list of candidates for National Assembly (NA) constituencies in Lahore.
Sources said that Maryam Nawaz has decided to contest election from NA-125. Dr Yasmin Rashid of PTI will be Maryam Nawaz's opponent from this seat in the general elections 2018.
Chief Minister Punjab, Shahbaz Sharif will contest election from NA-134. PTI's Zaheer Abbad Khokar will be his opponent. Hamza Shahbaz will face PTI's candidate Waleed Iqbal in NA-124 constituency.
PML-N's Ayaz Sadiq will contest election against Aleem Khan of PTI from NA 129 while PML-N's Khawaja Ahmed Hassan will face Shafqat Mahmood of PTI in NA-130.
Zaeem Qadri of PML-N will contest against Ijaz Chaudhry of PTI from NA-133 while Saif-ul-Maluk Khokar of PML-N will face PTI's Karamat Khokar in National Assembly constituency NA-135 and PML-N's Afzal Khokar will contest election against PTI's Khalid Gujjar from NA-136 constituency.
Sources further informed that PML-N's Malik Riaz will contest election from NA 123, Mian Marghub from NA-126, Malik Parvaiz from NA 127 and Sheikh Rohail Asghar will be PML-N candidate from National Assembly constituency 128.