Imran Khan afraid of being exposed with Reham's controversial book: Gulalai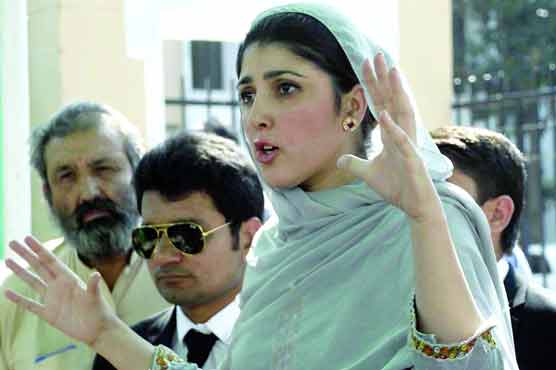 She urges Pakistani women to help and support Reham Khan
ISLAMABAD (Dunya News) – Pakistan Tehreek-e-Insaf-Gulalai (PTI-G) chief Ayesha Wazir Gulalai on Tuesday said that Pakistan Tehreek-e-Insaf (PTI) chairman Imran Khan is afraid of being exposed with the launching of Reham Khan's controversial book.
Talking to media outside the Election Commission of Pakistan (ECP), she said that Imran Khan doesn't fulfill Article 62 and 63 of the constitution, adding that he is known in the world for his controversial character.
The former PTI leader said that the PTI chairman was sponsoring mafia against his former wife and the former BBC Weather girl is facing a mafia alone.
She urged Pakistani women to help and support Reham Khan.
A man with a character of Imran Khan cannot run government, she added.