Last Updated On 04 June,2018 08:48 pm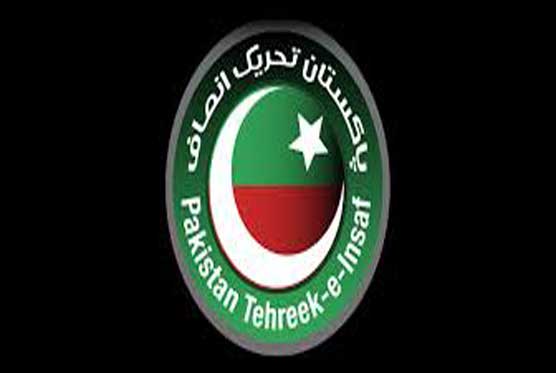 This week, out of nowhere few political developments were turned into fiascos for PTI
As the elections are heading fast, any unpleasant development against the aspiration sizzle the political temperatures and politicians temperaments. Every day brings a new-fangled twist and startling turn for almost every political party that irks their political workers and paves the way for another pointless never-ending bashing troll war to storm the internet.
This week, out of nowhere few political developments were turned into fiascos for PTI which amuse opponents and thump PTI walas in the background of fast approaching general elections.
The bumpy road of U-Turns twisted into a laughing stalk
Known for U turns that never concluded as right turns, PTI this time plunged into the hot waters with proposing a new name every other day for the care-taker Chief Ministers ships both in KP and in Punjab. This bothered not the opponent parties even confused the PTI followers in large to support which candidate and how to defend the denial very next day.
In KPK, PTI with a vigorous consensus with the opposition JUI-F leader chosen Manzoor Afridi as care-taker CM KPK. PTI renounced him with an excuse of backlash from supporters over social media.
Problem remained unsolved. Deadlock over the finalization of the name of care-taker CM of KPK led the issue to the parliamentary committee.
Interestingly, this occured in Punjab as well. The deadlock over interim CM Punjab nomination twisted into a laughing stalk soon after PTI came up with few unbelievably austerely improper (keeping the backlash theory in mind) nominees for the interim CM Punjab.
Backtracking again and again over the nomination for the caretaker Punjab has crooked into rib-tickling entertainment.
First , former opposition leader of Punjab Assembly and the PTI Stalwart Mian Mehmood ur Rehman disavowed the most agreed nominee Jus. Rtd. Nasir Khosa.
We have complete respect for Mr. Nasir Khosa and do not doubt his credibility, but because he has been made so controversial we decided its better to change the name rather than delve deeper into the quagmire@fawadchaudhry

— PTI (@PTIofficial) May 30, 2018
— Fawad Chaudhry (@FawadPTIUpdates) May 30, 2018
Then a new confusion surrounded with the list of candidates that includes Yaqub Izhar, Dr. Hassan Askari and staggeringly astonishing nominee, the renowned former bureaucrat, political analyst and a quite controversial figure Orya Maqbool Jan. Social Media blasted over the choices made by PTI.
Only after hours, the spokesman PTI tweeted another list that replaced Orya Maqbool Jan with another senior political analyst Ayaz Amir.
PTI has suggested the names of reknowned writer and Analyst Dr Hassan Askari Rizvi and Nasir Durrani as Caretaker CM of Punjab

— Fawad Hussain (@fawadchaudhry) May 31, 2018
PTI leader Mehmood ur Rashed remain stuck to the nomination of Orya Maqbool Jan and said, Ayaz Amir is an addition to the list.
After such commotion, the matters remain unsettled. The parties being disagreed over any of the nominations made for Interim CM Punjab, advanced to the parliamentary committee.
Kicking out Farooq Bandiyal only hours after welcoming in PTI
Hours after the news broke of him joining the party, the social media buzzed with criticism of the PTI leadership for accepting a convicted criminal.
To hush the trolls, spokesman PTI Fawad Chaudhry announced on Twitter that Khan had taken notice of the reports regarding Bandial and formed a committee led by Naeemul Haq to probe the facts behind the allegations.
— Fawad Hussain (@fawadchaudhry) May 31, 2018
Minutes later, Haque took to twitter to announce that Bandial had been expelled from the party "with immediate effect".
Farooq Bandials entry into PTI was unfortunate. He has been expelled from the party with immediate effect. We have no place for people with such record in our party. He should not even be in any political party.

— Naeem ul Haque (@naeemul_haque) May 31, 2018
Reham Khan's book stirs 'Blame Game' before being published
Rumors regarding Imran Khan's former wife's supposedly revealing book, were long escalated. It flamed the social media and the Television screens only after the actor-anchor and a known loyal aide of PTI Chairman Imran Khan took to the twitter to announced that he had gone through the manuscript of Reham's book and termed it an absolute 'trash' and a conspiracy to demean Imran Khan and laud Shahbaz Sharif.
— Hamza Ali Abbasi (@iamhamzaabbasi) June 1, 2018
Reham retorted with an allegation of obtaining manuscript with some sham means and menacing her for quite a while in a series of tweets. Also, few screenshots of the email allegedly being sent by Hamza Ali Abbasi, have also been uploaded by her.
Hamza Abbasi claims he has read manuscript when it s not been published? Only possible through fraud or theft.

— Reham Khan (@RehamKhan1) June 2, 2018
Hamza has been emailing me threats since August 2017.
Bullies trying to silence me

— Reham Khan (@RehamKhan1) June 2, 2018
The blame game continued as the Hamza accompanied with PTI spokesman Fawad Chaudhary, claimed Reham took money from former CM Punjab Shahbaz Sharif to malign Imran Khan ahead of election and former Interior Minister arranged her to met Maryam Nawaz.
Irony tht a woman who wrote a book on hearsay is demanding proof! Well i got my info on SS giving money & abt A.Iqbals/RK email exchange from the same source (member of RKs team) who gave me the manuscript. Source ka naam bhee bata doon takay wo barbaad ho jaye? Lol NO WAY!

— Hamza Ali Abbasi (@iamhamzaabbasi) June 2, 2018
We now have solid evidence to prove Reham Khan was meeting @MaryamNSharif through Ahsan Iqbal @betterpakistan so the whole book is an exercise to demolish only real opposition i.e #PTI #RehamOnPMLNAgenda
— Fawad Hussain (@fawadchaudhry) June 2, 2018
As evidence, Hamza Ali Abbasi uploaded few emails screenshots allegedly exchanged between Reham and Ahsan and said to obtain these via an independent hacker.
He reiterated his claims over and over again in a series of talk-shows since the controversy surfaced.
The tables turned only when the people on social media pointed towards the alleged forgery in the emails' screenshots.
Hamza deleted the tweets and shared the new versions of the emails and claimed the errors spotted were some 'code' issues.
The twitteratti is seeing 'code issue' a dubious attempt to ignite an undue feud.
On the other hand, PMLN stalwart and former Minister Ahsan Iqbal in a tweet, categorically denied all the accusations.
After Hamza, there appeared another ally of Imran Khan, the singer/social worker Salman Ahmad. Ahmad besides repeating Hamza's accusation of taking £0.1m by Reham Khan, also made the startling revelation of being offered money to slander Imran Khan by PMLN through Reham Khan.
— salman ahmad (@sufisal) June 2, 2018
In a series of interviews given to different media outlets, he also claimed to have all the evidences and challenged Reham to take him to the court.
Later, Reham in a tweet announced her legal counsel and warned them to face the consequences.
In a recent development, her legal counsel Yaseer latif on twitter shared the legal notice sent to Hamza Ali Abbasi.
— Yasser Latif Hamdani (@theRealYLH) June 4, 2018
Talking to Dunya News Reham Khan on Monday denied that she received money from Punjab CM Shehbaz Sharif or any meeting with Maryam Nawaz.
Reham Khan also alleged that he email was hacked and added that Hamza Ali Abbasi would go to jail for his childish escapade.
Afterwards, Hamza Ali Abbasi also tweeted to warn Reham Khan to face legal notices from London.
Dear Reham Khan, U uploaded this fake email attributing it to me & now i have decided to serve U a legal notice about it in London. PLEASE reply to this notice when U get it and other notices U have already received. Thankyou :-).... pic.twitter.com/4BfmrVYbYK

— Hamza Ali Abbasi (@iamhamzaabbasi) June 4, 2018
Disgruntled Amir Liaquat decries again
Renowned TV anchorperson turned religious scholar turned politician got furious on not being allotted the party ticket to contest election from Karachi. He is considered as the most unpleasant and quite unwelcomed entry in the recent past even within the PTI.
— Aamir Liaquat Husain (@AamirLiaquat) June 3, 2018
Amir Liaquat tweeted on Sunday and expressed his grief and fury for being refused for election ticket also being trolled by PTI.
— Aamir Liaquat Husain (@AamirLiaquat) June 3, 2018


— Aamir Liaquat Husain (@AamirLiaquat) June 3, 2018