Shehbaz puts the burden of load shedding on masses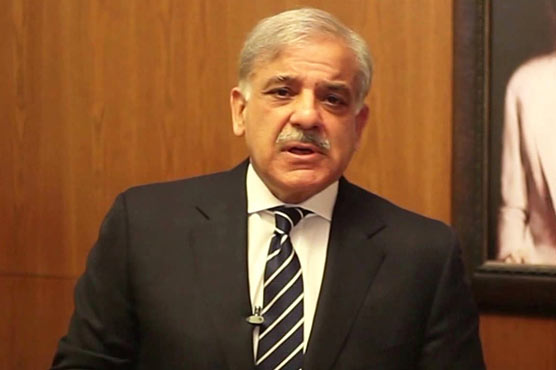 He was addressing a ceremony here in Lahore.
(Dunya News) – Punjab Chief Minister (CM) and Pakistan Muslim League Nawaz (PML-N) president Shehbaz Sharif on Thursday asserted that country was witnessing 'almost zero load shedding'.
He was addressing a ceremony here in Lahore.
However, PML-N president stated that masses would deal with the issue from tomorrow on their own behalf [as the Punjab Assembly will be dissolved].
"We have fulfilled our promises. The current tenure of Punjab govt will come to an end at 12:00PM today", stated junior Sharif.
While apprising attendants about the achievements of incumbent govt, Sharif claimed that they had uplifted health standards in hospitals across Punjab.
"Pakistan Kidney And Liver Institute And Research Centre (PKLIRC) is a project worth Rs20 billion. 70 doctors have come from Europe and Middle East to serve masses in Pakistan", stated Punjab CM.
Sharif went on to say that hospital [PKLIRC] would serve people from all over Pakistan.
Taking a jibe at National Accountability Bureau, Sharif claimed that he was unable to finish some tasks in the past three months as officials have been intimidated by anti-graft watchdog.