Investigation report: Blue-eyed officials awarded big by ruling PML-N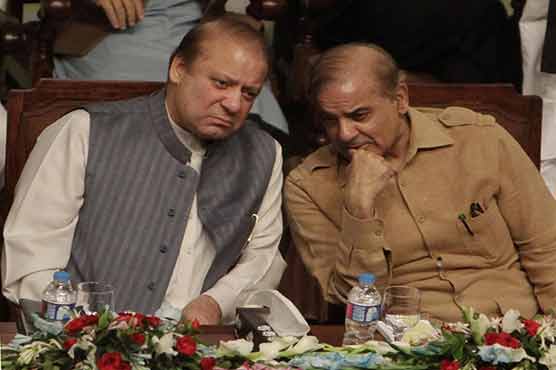 Most of these officials are under NAB's radar over alleged involvement in scams worth billions.
LAHORE (Dunya News) – Dunya News Investigation Wing on Wednesday made startling revelations that Shehbaz Sharif-led Punjab government had made most of recruitments at high-level positions by surpassing laws, suppressing merit and on basis of sheer nepotism.
As per details garnered, Punjab govt had not only promoted grade-20 ranked junior officials to grade-22 but also appointed them as country's ambassadors in foreign countries. As these junior officials lacked required skills and training, they failed miserably in amassing support and fortifying country's interests abroad.
Read also: Financial irregularities worth Rs80 bn unearthed in Punjab s 56 companies
Saira Qaisar was appointed Pakistan's ambassador in Turkey, Zahir Janjua in Russia, Sahibzada Ahmad Khan in UK and Moin Ahmed in France. Likewise Haroon Shaukat—who is considered close aide of Shehbaz Sharif—was awarded extension two times as ambassador in Turkey following which he was gifted an important position in PITB.
Moreover, grade-20 officers Shujjat Rathore and Rahim Hayat Qureshi were appointed as Pakistan's ambassadors in Holland and South Korea respectively. Similarly, Masood Ahmad was given three extensions against post of Pakistan's ambassador in China. Tehmina Janjua—a junior official—was given highest rank position for merely giving protocol to Pakistan Muslim League Nawaz (PML-N) supremo and then premier Nawaz Sharif.
Former federal finance minister Ishaq Dar—who is currently in UK for medical treatment—not only made his companion Tariq Pasha his special advisor but later appointed him as Federal Board of Revenue (FBR) chairman by surpassing and suppressing all laws. Similarly, another stalwart of PML-N Tariq Bajwa was given high-rank positions in Punjab after which he was made governor of State Bank of Pakistan as a reward for his loyalty.
The story does not end here. Former federal minister Khawaja Asif—who was ousted by Islamabad High Court over concealing Iqama—also joined the party by appointing his relative as economic minister in United States whereas another relative of him identified as Ali Jahangir Siddiqui was appointed as country's ambassador in the same country.
Read also: NAB extends probe against alleged irregularities in Orange Line Project
Rashid Mehmood Langrial—the commissioner of Lahore who garnered eyeballs for all negative reasons after appalling Model Town incident—was awarded high for his loyalties. He was appointed as National Power Parks Management's chief executive officer at mammoth salary of Rs2 mln per month.
There are as much as 22 other officials who have been awarded higher positions purely on basis of sheer nepotism by either disregarding or revoking laws.
What adds to the ambiguity of the matter is the fact that most of these officials are under National Accountability Bureau's radar over alleged involvement in embezzlements worth billions.
Commenting on the aforementioned issue, several (retd) officials opined that Sharif family had clandestinely appointed myriad junior officials at high-level positions for only fortifying their interests.
To read detailed story in Urdu, click here.
---
Published in Roznama Dunya, translated and edited by Zohaib Hassan.