Last Updated On 17 May,2018 06:06 pm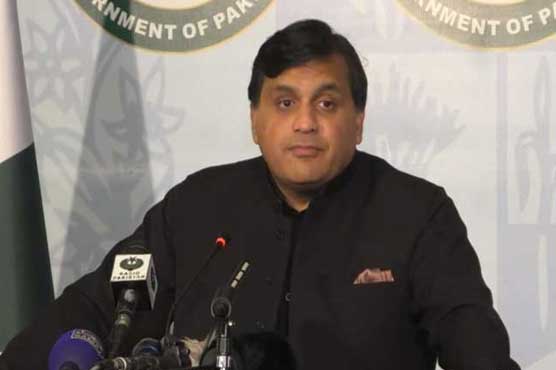 Pakistan has reservations over relocation of US embassy from Tel Aviv to Jerusalem
ISLAMABAD (Dunya News) – Pakistan strongly condemned killings of innocent Palestinians by the Israeli occupation forces, Foreign Office spokesperson Dr Muhammad Faisal said Thursday.
Addressing weekly news briefing in Islamabad on Thursday, he said that Pakistan has reservations over relocation of US embassy from Tel Aviv to Jerusalem.
Dr Faisal said that the recent massacre of innocent Palestinians by Israeli forces was not acceptable at any cost.
"Pakistan welcomes a special summit of OIC in Istanbul by Turkey to discuss recent massacre of Palestinians," he said and hoped that all Muslim countries would jointly reject Israel's Palestinian policies.
The spokesman went on to say that Pakistan has always supported nuclear deal between Iran and P5 plus countries, adding that Islamabad opposes restrictions imposed on Muslim neighbour.