Last Updated On 12 May,2018 09:33 pm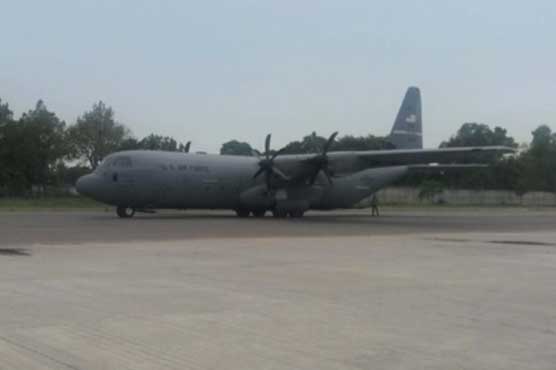 US diplomat doesn't have 'absolute immunity'
ISLAMABAD (Dunya News) – The Federal Investigation Authority (FIA) on Saturday barred US Defense and Air Attaché Colonel Emanual Joseph from leaving the country.
Sources said that a special aircraft had arrived at the Noor Khan Airbase earlier today to fly back the US diplomat to Washington but the Federal Investigation Authority (FIA) obtained his passport for clearance.
The FIA didn't allow Joseph to leave the country until the officials get orders from the federal government.
Sources said that the US diplomat wasn't present at the airbase but would reach there after being allowed to leave the country.
Earlier on Friday, the Islamabad High Court (IHC) had ruled that US Defence and Air Attaché Colonel Emanual Joseph does not have absolute immunity.
The court directed Interior Ministry for putting US diplomat Colonel Joseph's name in the Exit Control List (ECL) in case pertaining to killing a youth in road accident.
Colonel Joseph Emanuel Hall, Defence and Air attache at the US Embassy in Pakistan had ran down three persons in Daman-e-Koh, north of Islamabad, ratcheting up the ongoing visa/diplomatic rift between the two countries.
He was reportedly sloshed while driving the white Land Cruiser that hit three motorcyclists at a traffic signal.
One of the riders was dead, while the other two were critically wounded, who were taken to the Pakistan Institute of Medical Sciences (PIMS).
The diplomatic tiff between the United States (US) and Pakistan is brewing up like coffee, gradual-yet-strong and perhaps tad bitter.
Meanwhile, on Friday, Pakistan had also imposed travel restrictions on US diplomats in the country following a similar decision by the US administration.
Pakistan and the United States had announced restrictions on diplomats after a US embassy vehicle driven by Colonel Joseph Emanual Hall, defense and air attache of the US embassy in Islamabad, killed a Pakistani motorcyclist in Islamabad on April 7.
Pakistan on Thursday had confirmed that its diplomats in the United States will face travel restrictions from May 11. The United States had earlier planned to counter attack the curbs from May 1, but deferred the move for 10 days.
The relations between the two sides have been under pressure after US President Donald Trump accused Islamabad in January of lying to the United States and offering "little help in hunting terrorists." Washington later suspended its security assistance to Pakistan.