Last Updated On 12 May,2018 10:52 am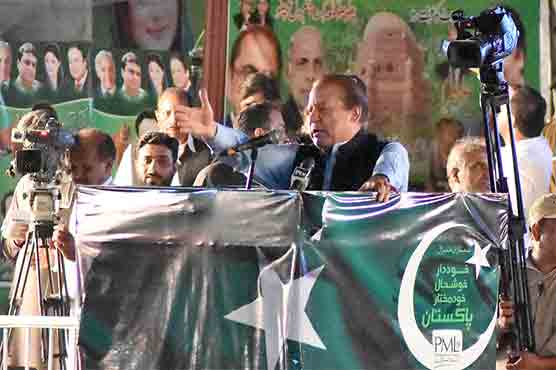 There is nothing in the cases against me
MULTAN (Dunya News) – Former prime minister and Pakistan Muslim League-Nawaz (PML-N) supremo Nawaz Sharif on Friday asked Pakistan Tehreek-e-Insaf (PTI) chairman Imran Khan to come to Multan and compare it with Khyber Pakhtunkhwa.
Addressing charged crowed ion Multan on Friday, he said that there was nothing in the cases against him.
"PTI chairman Imran Khan himself had said that the Supreme Court (SC) gave a weak verdict in the Panama Papers case," he added.
The PML-N supremo further asked the crowd if they believe the reason of disqualifying him from not taking salary from his son was right.
Sharif went on to say that the people of South Punjab stands alongside him and that the southern side will continue its support for the PML-N during 2018 elections.
He said" "If Multan does not turn out to be better than Peshawar, I will stop asking for votes from the people."