Imran Farooq murder case: ATC issues notice to key witness for skipping hearing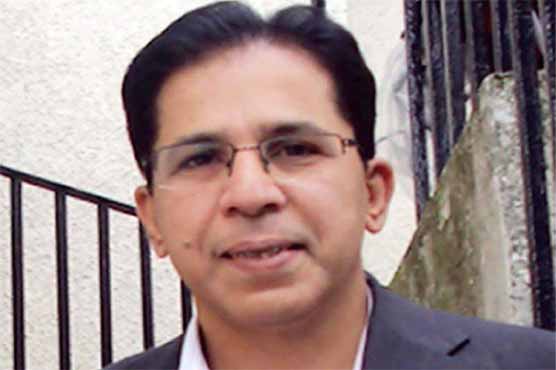 The case hearing has been adjourned until May 15.
ISLAMABAD (Dunya News) – Anti-Terrorism Court (ATC) on Tuesday has issued contempt of court notice to key witness Additional Deputy Commissioner Captain Shoaib over his absence during hearing of Imran Farooq murder case.
The judge expressed resentment and said that the witness has not bothered to even tell the reason. It's a high profile case and this act is intolerable, he added.
On the other hand, counter-terrorism wing of Federal Investigation Agency (FIA) has written a letter to Nadra to block passport and identity card of Muttahida Qaumi Movement (MQM) founder.
Moreover, the case hearing has been adjourned until May 15.
Earlier, ATC had indicted three accused in Imran Farooq murder case, issuing perpetual arrest warrants against MQM founder and directing the authorities to attach details of his property.
FIA prosecutor had submitted a challan in ATC, stating that Mohsin Ali and Kashif killed MQM leader Imran Farooq in London with aid from Khalid Shamim and Mouzzam on orders of party's top brass.
Farooq, 50, a founding member of MQM was killed in a knife attack in Edgware, northwest London in September 2010.
He had twice been elected an MP in Pakistan, but went into hiding in 1992 when the government ordered a military crackdown against party activists in Karachi.