ATC indicts three accused of assassinating Imran Farooq after three years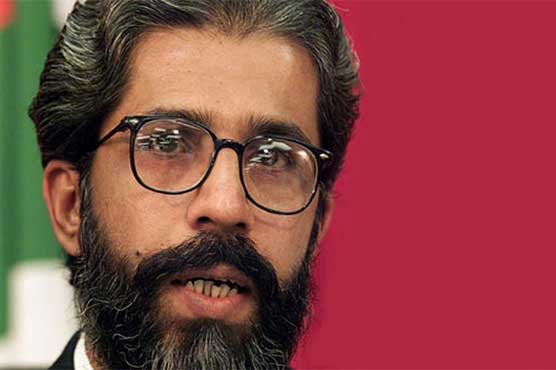 Later, the hearing was adjourned.
RAWALPINDI (Dunya News) – After almost three years, an anti-terrorism court in Rawalpindi on Wednesday indicted three accused in Imran Farooq murder case, reported Dunya News.
The ATC has also issue perpetual arrest warrants against Muttahida Qaumi Movement (MQM) founder and directed authorities to attach details of his property.
As per details garnered, Federal Investigation Agency (FIA) prosecutor submitted a challan in ATC stating that Mohsin Ali and Kashif killed MQM leader Imran Farooq in London with aid from Khalid Shamim and Mouzzam on orders of party's top brass.
The indicted accused pleaded not guilty before ATC upon which the court summoned witnesses on May-8.
Later, the hearing was adjourned.