MQM's vote bank will not divide: Farooq Sattar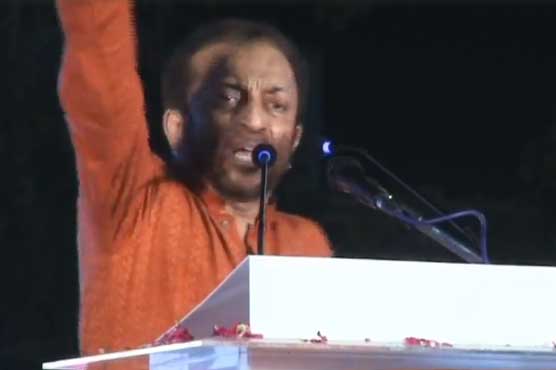 The PPP co-chairman applauded the man who killed children of Muhajirs
KARACHI (Dunya News) – Muttahida Qaumi Movement-Pakistan (MQM-P) leader Dr Farooq Sattar on Saturday said that the party's vote bank will not divide.
Addressing a public gathering in Karachi on Saturday, while lashing out at his political opponents he asked not test his patience.
Criticizing Pakistan Peoples' Party (PPP), he said that they were being called by a party of Papa, Phuppo and Pappu, adding that the poor farmers were still living like they were in the 10 years ago.
The MQM leader said that former president Asif Zardari had called former senior superintendent of police (SSP) Malir Rao Anwar a hero who killed innocent people in fake encounter.
The PPP co-chairman applauded the man who killed children of Muhajirs, he added.
Sattar said that the disappeared activists of MQM should be recovered and their offices should be returned.
"We have united as one setting aside all our differences," he said, and added that they have to work towards betterment and self-accountability in the party.