MQM-P factions united, but still poles apart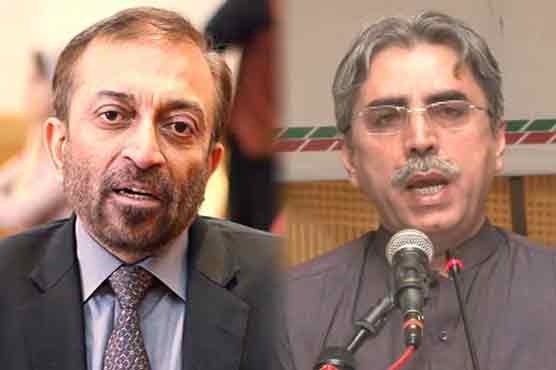 Leader of both factions visited Tanky ground separately
KARACHI (Dunya News) – The two factions of the Muttahida Qaumi Movement-Pakistan (MQM-P) – PIB and Bahadurabad groups – separately visited Tanky ground on Friday to review preparations for what they called a joint public gathering to give a thumping reply to the PPP scheduled for May 5.
Also the leaders of both factions separately held talks with the media.
Flanked by party's members, Dr Khalid Maqbool Siddiqui of the Bahadurabad group told media that August 22 development had shaken the foundations of decades-old party.
Dr Farooq Sattar, who led a rally to Tanky ground, said that those who were trying to create cracks in the ranks of MQM-P would split themselves.
Amir Khan also reached the ground but did not meet Dr Sattar.
Meanwhile, Kamran Tessori reached Dr Sattar's residence to inquire "as to why a statement confirming Dr Sattar as the party's leader had not been issued despite the shrinking gap between the two groups".